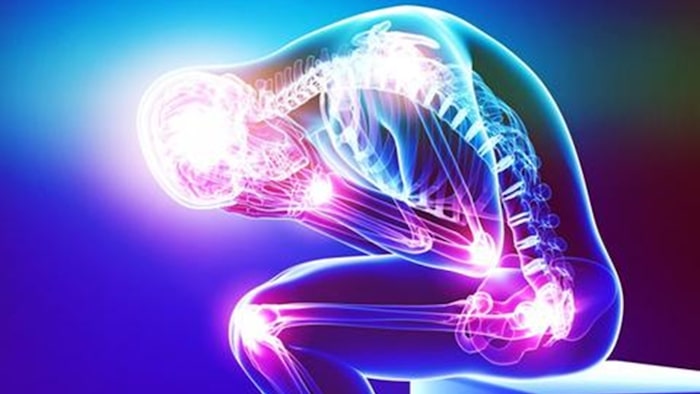 Generally, if the pain lasts more than three to six months or beyond the point of tissue healing, it is referred to as "chronic pain." Chronic back pain can continue even after the illness or injury that caused it has gone away or healed.
Chronic back pain signals stay active in the nervous system for weeks, months, or even years. It can have several adverse effects on your life and to get relief, it's critical to identify the source of chronic pain. That's the only way you can receive the proper treatment and find permanent relief.
What Causes Back Pain?
Improper Use of Machinery or Incorrect Posture
If your spine is regularly exposed to stress and strain due to incorrect posture while walking, sitting, or using a piece of machinery at work or gym, it can also lead to chronic back pain.
Atrophy of Muscles
When lack of stability and strength results in more wear and tear on back muscles over time, it can lead to deconditioning or atrophy of the muscles, ultimately causing chronic back pain.
Aging
Our bodies start to lose muscle strength in parts of the body as they age, especially within the disc spaces of the spine. If left untreated, this can result in chronic back pain.
Accidents
If you have gone through a traumatic event like a trip-and-fall accident, car accident, or another type of event that affected your spine in a major way, it can also add strain on your back over time.
What If Chronic Back Pain Causes Are Unknown?
Sometimes, the causes of back pain are not related to any of the above-mentioned events, in which case, it can be hard to pinpoint them. Maybe your chronic pain is a combination of several small factors, such as:
Lifting heavy objects (including your small kids)

Sitting and/or driving for long periods of time

Sleeping on an old mattress and/or in an odd position

Repetitive motion activities
Stop Living with Chronic Back Pain & Get Your Life Back!
Precision Pain Care and Rehabilitation has two convenient locations in Richmond Hill – Queens and New Hyde Park – Long Island. Call the Queens office at (718) 215-1888, or (516) 419-4480 for the Long Island office, to arrange an appointment with our Interventional Pain Management Specialist, Dr. Jeffrey Chacko.