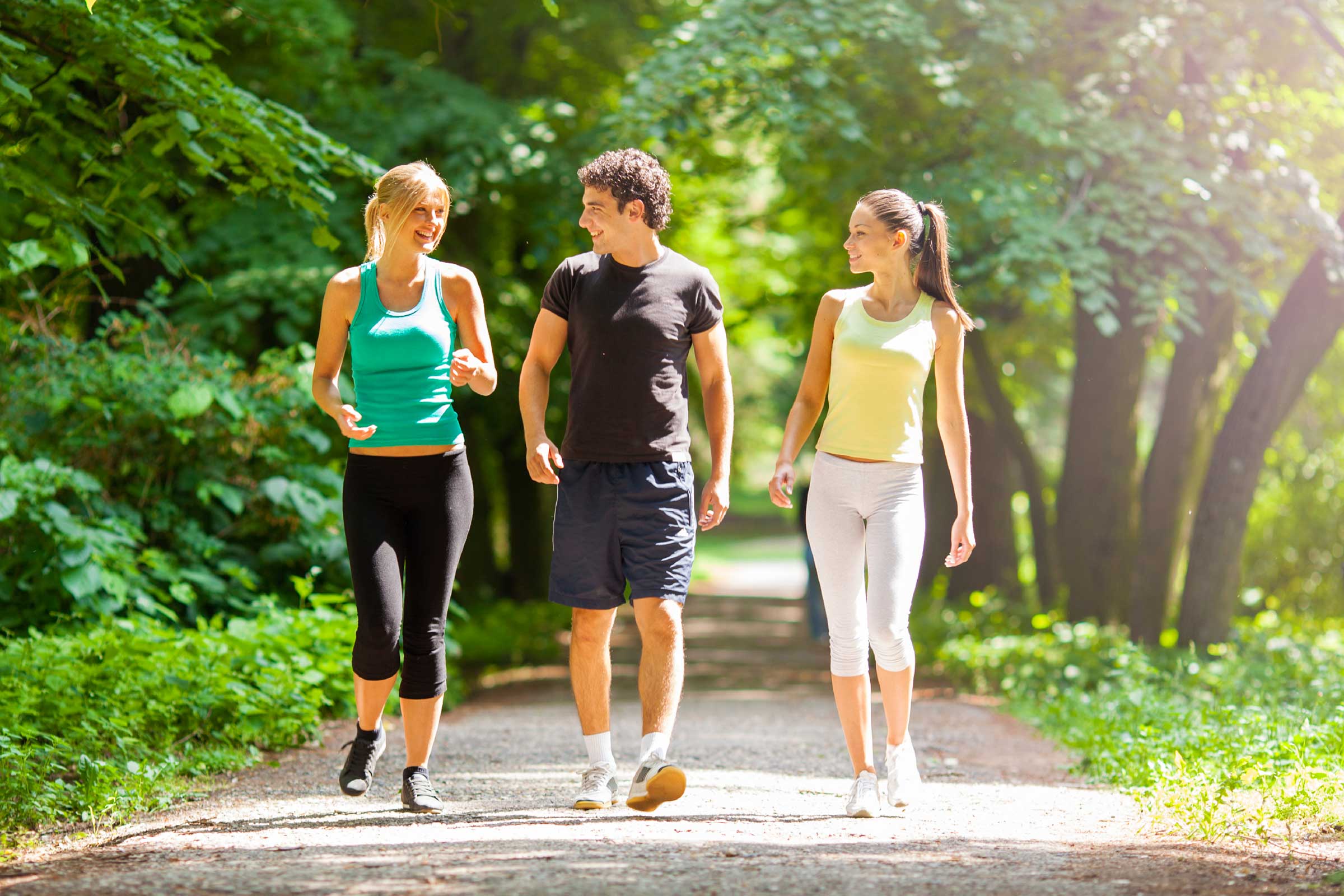 When you're busy with work, family and social obligations, exercise can easily get cut from the week's agenda. But you might want to think twice about skipping your workout because a regular walking routine can actually make you more productive than you would be without it.
Here are six ways to increase your productivity on your walks:
1. LISTEN TO PODCASTS AND AUDIOBOOKS
Turn your walks into a time for learning and self-improvement by listening to podcasts on your smartphone. Whether you want to learn a new skill, stay current with the news or read more, there are so many options out there. There's a podcast dedicated to just about any topic you can think of, so start searching and get downloading. Plus, most podcasts are free! If you love to read, try audiobooks from a service like Audible or the local library. Many are even read by the author, which adds to the experience.
2. SCHEDULE PHONE CALLS
If you never can seem to find a moment to catch up with grandma or your old college roommate, now's the time. Use your walks to nurture relationships with friends and family by giving them a call. Start by creating a list of loved ones you want to stay in touch with more and call them when you're walking. They'll appreciate the time, and you'll get an added mood boost from the conversation. And hey, you could even encourage them to walk, too!
3. MAKE WALKING YOUR SIDE HUSTLE
If you're going to be walking for 30–60-minute periods, why not get your exercise in and make extra money while hanging out with cute dogs? Services like WAG and Rover are in most major cities and offer on-demand dog walking and regular walking services. You could also ask around your neighborhood to see if anyone is looking for help with dog walking. It forces you to walk for the set period of time and you get a new furry friend.
4. TACKLE YOUR TO-DO LIST
If you've got a smartphone, you can dictate your to-dos to Siri and start to check some off as you walk. Easy phone calls like scheduling doctor's appointments are perfect to accomplish while walking. Studies have shown that walking can increase blood flow to your brain, so it's a great time to organize your thoughts and make goals you'll be energized to tackle as soon as you get home.
5. TAKE WALKING MEETINGS
With computers and smartphones at the ready, it's easier than ever to get distracted while you're in meetings. Instead of sitting in a sterile conference room, suggest a walking meeting outside or around the office. It'll keep you focused on your agenda and may even make the meeting more efficient. If walking meetings aren't possible, try walking during your lunch hour and then eat at your desk while you work. Legend has it Apple's Steve Jobs preferred walking meetings, and Facebook's Mark Zuckerberg is also a proponent.
6. MEDITATE
Can't seem to make time to meditate during the day or find that it can sometimes make you fall asleep? Apps like SimpleHabit offer guided meditations specifically for walking (and running) that may just give you the mental clarity you've been looking for while you're burning some calories.