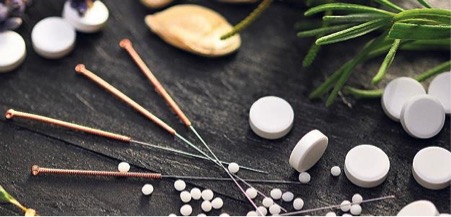 What Is Acupuncture?
Acupuncture is an age-old healing practice of traditional Chinese medicine in which thin needles are placed at specific points in the body. It's primarily used to relieve pain but also has been used to treat other conditions. More than 3 million Americans use acupuncture, but it is even more popular in other countries. In France, for example, one in five people have tried acupuncture.
How Acupuncture Works
Acupuncture seeks to release the flow of the body's vital energy or "chi" by stimulating points along 14 energy pathways. Scientists say the needles cause the body to release endorphins -- natural painkillers -- and may boost blood flow and change brain activity. Skeptics say acupuncture works only because people believe it will, an effect called the placebo effect.
Acupoint: Low-Back Pain
If standard treatments don't relieve your chronic low-back pain, acupuncture may do the job, and two respected medical groups suggest that people in this situation give it a try. One large study found that both actual and "fake" acupuncture worked better than conventional treatments for back pain that had lasted more than three months. The jury's still out on acupuncture for short-term (acute) pain in the low back.
Acupoint: Headaches
Acupuncture may help relieve migraines or tension headaches. Two large studies found that people receiving acupuncture had fewer days with tension headaches than those receiving conventional care.
Acupoint: Fibromyalgia
Studies that test how well acupuncture works against the pain of fibromyalgia have had mixed results. Some showed that it provided temporary pain relief, but others did not. A small study by the Mayo Clinic suggested that acupuncture may reduce two other problems of fibromyalgia: fatigue and anxiety. But overall, there's not enough evidence yet to prove that acupuncture works for fibromyalgia.
Acupoint: Arthritis Pain
Acupuncture can be a helpful addition to conventional treatment for osteoarthritis, says the National Institute of Arthritis and Musculoskeletal and Skin Diseases. And some of the most promising, early research has shown acupuncture eased arthritis pain in the knee. However, more research is needed to prove without a doubt that it's effective for osteoarthritis.
Acupoint: Carpal Tunnel Syndrome
Acupuncture was tested and compared with steroid pills for the hand and arm pain of carpal tunnel syndrome. Researchers in Taiwan gave one group eight acupuncture treatments, over about a month, and those patients reported more relief, for a longer time than the group taking medicine. While studies like this have been promising, more evidence is still needed to confirm that acupuncture is effective for carpal tunnel syndrome.
Acupoint: Other Pain
People have tried acupuncture for neck pain, muscle pain, tennis elbow, and menstrual cramps, hoping to avoid medications and their side effects. The World Health Organization lists 28 different conditions that are sometimes treated with acupuncture. In the U.S., a review by the National Institutes of Health called for robust research to verify the promise that acupuncture holds for many different conditions.
When to Consider Acupuncture
Because acupuncture rarely causes more than mild side effects, it is a potential alternative to pain medications or steroid treatments. It is also considered a "complementary" medicine that can be used along with other treatments. It is best to discuss the use of acupuncture with your health care provider.
Choosing a Practitioner
It is important to receive treatment from someone who has met standards for education and training in acupuncture. States vary in their licensing requirements. There are national organizations that maintain standards, such as the American Academy of Medical Acupuncture (a physician group) or the National Certification Commission for Acupuncture and Oriental Medicine (NCCAOM).
To arrange an appointment with our Medical Acupuncture Specialist, Dr. Jeffrey Chacko, please contact our office at (516) 419-4480 or (718) 215-1888.