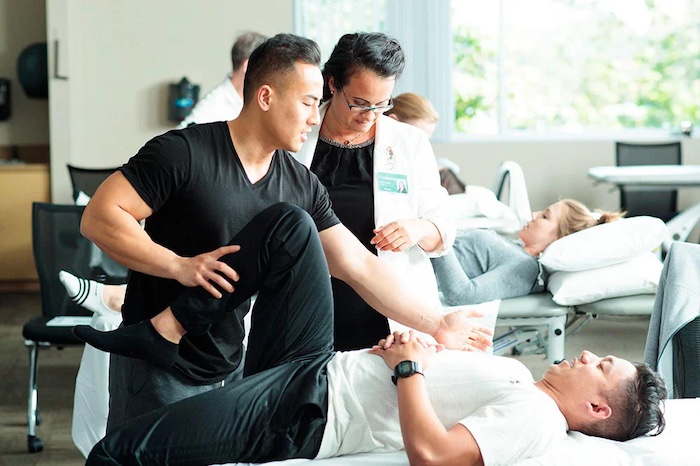 When most people think about effective treatment for arthritis, Parkinson's, or even cancer, they think of surgery and prescription medications. But what if physical therapy is the answer?
In the last few years, physical therapy has become vital to the treatment and rehabilitation of anyone who is either ill or injured. And especially for older adults and seniors, physical therapy works both as a tool to recover from an injury and prevent several physical ailments.
If you are living the golden years of your life, physical therapy can improve your health in many ways.
Importance of Physical Therapy for Seniors, It Prevents Fall Injuries
One of the biggest hazards faced by the elderly is fall-based injuries. The fall itself can lead to severe physical damage and pain, but it can also result in a variety of other health issues. As reported by the National Council on Aging, one senior is treated in the emergency room for a fall every 11 seconds. In fact, 1 in 4 Americans aged 65+ falls every year.
Physical therapy can dramatically reduce these numbers because it improves the flexibility of aging muscles and joints. Whether you are a relatively healthy older adult or you suffer from an ailment, physical therapy should be a crucial part of your routine as it can protect you against falls.
It Helps Manage Cancer Treatment
It may come as a huge surprise to some but physical therapy has shown incredible promise in aiding the seniors with their cancer treatment. Since the treatment of cancer comes with many negative – and painful – side effects, physical therapy can assist you by decreasing pain and improving flexibility.
Physical therapy treatments like massage, compression therapies, and motion-based exercises can significantly improve the quality of life for cancer patients.
It Helps With Incontinence
Many elderly people experience urinary incontinence and thankfully, physical therapy can provide lasting relief in this area as well. With the help of pelvic floor exercises, you can strengthen your sphincter muscles and pubic bone muscles to maintain control over them.
It Improves Cognition
If your elderly loved one is suffering from dementia or Alzheimer's, they can experience improved cognitive functioning with the help of a qualified physical therapist. Several studies have proven that increased levels of physical exercise result in reduced risk of dementia, so it's a sterling preventative measure as well.
For aging adults whose cognitive abilities have already declined, a physical therapy routine can help them be more aware of their physical environment and risks for danger, reducing the risk of self-injury.
It Reduces Pain
Seniors suffering from chronic pain as a result of osteoarthritis or other issues can find lasting relief with the help of regular physical therapy treatments. Since most aging adults are not good candidates for surgery-based solutions or pain-relieving drugs. Physical therapy can be their most important tool in combating pain.
It Improves Overall Physical Well-Being
Since falls and subsequent injuries can pose a severe threat to the elderly, it's important for them to maintain proper strength, balance, and dexterity. The benefits of maintaining a good, healthy posture are often overlooked in seniors, but it can prevent a lot of health problems.
Manage Pain and Maximize Wellness
Just because you are aging, it doesn't mean you have to lose your mobility and functionality! A reliable and proven physical therapist should be an essential member of your health care team so they can help you maintain your balance and agility.
Precision Pain Care and Rehabilitation has four convenient locations in Richmond Hill – Queens and New Hyde Park, Lindenhurst, and Valley Stream – Long Island. Call the Queens office at (718) 215-1888, or (516) 419-4480 for the Long Island offices, to arrange an appointment with our Interventional Pain Management Specialist, Dr. Jeffrey Chacko.