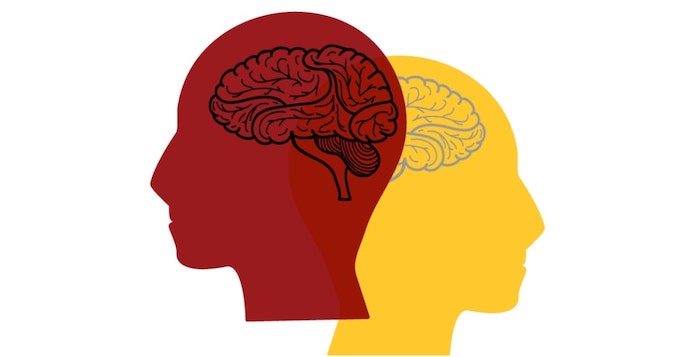 Study finds that the risk of dementia and loss of hippocampal volume increase as the number of pain sites increases.
Chronic pain is known to be associated with dementia, and many studies have explored the connection. For example, a large study published in 2021 looked at data from 9,000 patients, going back in some cases as long as 27 years. The researchers found that people with dementia reported slightly more chronic pain as long as 16 years before the dementia diagnosis and increased pain intensity over the years compared to people who did not develop dementia.
However, details about the relationship between pain and dementia are still murky, and there are many details yet to sort out. "Pain is an under-appreciated part of the dementia experience, and of dementia research," said Jeffrey Kaye, MD, professor of neurology at the Oregon Health & Science University School of Medicine and director of OHSU's Layton Aging and Alzheimer's Disease Center. "Many studies of dementia look at cognitive changes over time to make adjustments for the age and education of the individual, whether they have diabetes or high blood pressure, and so on. But it's rare that the results are examined relative to how much pain the individual had over time. And we know that can affect how a person performs on cognitive testing."
Complicating the experience of pain in individuals with dementia is their frequent inability to express that pain and get relief, added Jennifer Winegarden, DO, MS, senior associate consultant in palliative medicine at Mayo Clinic Health System in Wisconsin, who has written about dementia-related pain. The usual manifestations are not there, she said. "You won't always see a lot in the face [to suggest pain]." For those who claim pain is a result of inactivity, Dr. Winegarden said that is not true. "It boils down to neuroinflammation. Physicians have to be aware this exists; it's part of the process and you will see a pathologic overlap [between the two conditions]."
To address the connection further, a group of researchers including Yiheng Tu, PhD, at the University of Chinese Academy of Sciences in Beijing focused on the relationship between multisite chronic pain (MCP) and dementia risk, cognitive decline, and hippocampal atrophy. Their results were published in February 2023 in Proceedings of the National Academy of Sciences.
More Pain Sites, Greater Dementia Risk
"Multisite chronic pain may lead to up to 8 years of accelerated hippocampal aging, an effect that may underlie a series of cognitive burdens," explained Dr. Tu.
For the longitudinal, cross-sectional study, Dr. Tu and colleagues analyzed data from 354,943 patients, ages 39 to 82 years old, in the UK Biobank cohort to determine which participants developed dementia. MRI data and cognitive testing from a subset of participants were also analyzed.
The team found that patients with multisite chronic pain had a significantly increased risk of dementia, more rapid cognitive decline, and greater hippocampal atrophy than did patients with no pain and patients with single-site chronic pain. The detrimental effects of multisite chronic pain on dementia risk and hippocampal volume were found to be worse as the number of chronic pain sites increased.
Specifically, dementia risk for those with chronic pain at five or more sites was 1.59-fold higher than for pain-free participants. The effect, the researchers point out, was comparable to heart failure, post-traumatic stress disorder, and depression. In addition, individuals with MCP performed worse than those with no pain or pain in a single site in tests of fluid intelligence, matrix pattern completion, numeric memory, paired associative learning, and symbol digit substitution.
The effect on hippocampal volume was marked as well. For example, single-site chronic pain was associated with a 9.795 mm³ reduction in the volume in the left hippocampus and 8.272 mm³ in the right. When the pain was in three sites, the reduction was 33.255 mm³ on the left and 36.042 mm³ on the right. For five sites or more, the reduction was 100.330 mm³ on the left and 87.522mm³ on the right.
Still More Questions
"Unfortunately, pain is a part of aging," Dr. Kaye said, pointing out that some studies have suggested that 70% to 75% of the elderly population may have chronic pain. This study adds to the weight of evidence that pain is a common complaint for dementia patients, he said, but more work needs to be done to determine how specific it is to dementia. The research, he noted, did not focus on the mechanism of how chronic pain might lead to hippocampal volume loss. Nor did the researchers examine the causes of the chronic pain. For example, inflammation can cause pain, and inflammation has been implicated in the pathophysiology of Alzheimer's disease.
Dementia is an increasingly urgent problem. According to the WHO, more than 55 million people worldwide live with dementia, and 10 million new cases are diagnosed each year. Dementia has a profound effect – physiologically, psychologically, socially, and economically – on patients with the disease, as well as on their families and caregivers.
For Dr. Winegarden, this means that it's always crucial to consider pain in adults with dementia. "Keep a very high index of suspicion that a person with moderate to severe dementia has a pain they cannot communicate." Clinicians, she said, as well as families, often overlook the probability of pain. "This is a very, very serious issue," she said. "We are talking about 5 to 6 million, just in the US [with dementia]. Chronic pain can worsen their cognitive, functional, and emotional behaviors." She also advises clinicians (and family members) to monitor the effect of any pain medication being used as it can lose effectiveness over time.
Added Dr. Kaye, the increased risk of dementia in those with chronic pain is yet another reason to effectively treat pain, said Dr. Kaye. Although he noted the many challenges to treating chronic pain, particularly in the elderly. "There's still a lot of work to do on the mechanistic links [between pain and dementia] as well as on the practical part of treating chronic pain."
Precision Pain Care and Rehabilitation has two convenient locations in Richmond Hill – Queens and New Hyde Park – Long Island. Call the Queens office at (718) 215-1888, or (516) 419-4480 for the Long Island office, to arrange an appointment with our Interventional Pain Management Specialist, Dr. Jeffrey Chacko.