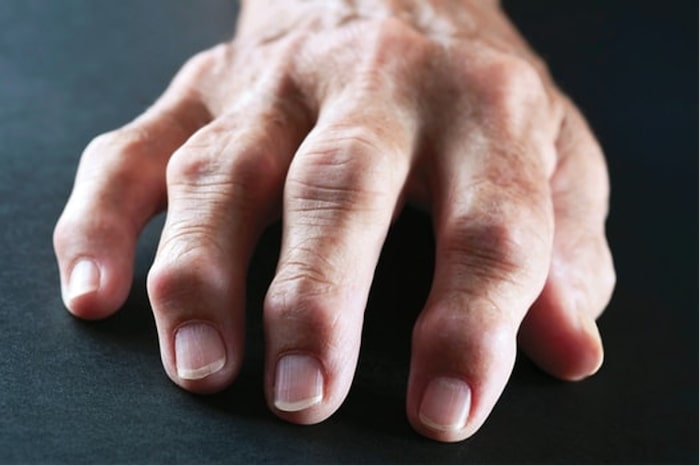 Research illustrates the value of early intervention to address repeated joint inflammation and prevent disease progression.
Long-term localized joint swelling was significantly associated with the progression of joint damage in rheumatoid arthritis, based on data from more than 400 individuals.
Joint inflammation in early rheumatoid arthritis is known to be associated with progressive joint damage and repeat inflammation of the same joint may increase its vulnerability, wrote Sascha L. Heckert, MD, a rheumatologist at Leiden University Medical Center, the Netherlands, and colleagues. However, they said the effect of cumulative joint inflammation on specific future joint damage has not been well-studied.
Rheumatoid Arthritis and Inflammation Study
METHODS
In a post hoc analysis published in RMD Open, Heckert et al reviewed data from 473 adults with rheumatoid arthritis who were part of a more extensive study (the BeSt study). Participants in the BeSt study included adults with early rheumatoid arthritis who were randomized to four treatment arms. All participants underwent joint assessment for tenderness and swelling every 3 months and were treated to target, defined as a disease activity score (DAS) of ≤ 2.4 for a median of 10 years.
The primary outcome was clinical inflammation followed by later radiographic joint damage. Clinical inflammation was defined mainly as joint swelling with or without joint tenderness. The researchers used a generalized linear mixed model to allow for different joints in the same person.
FINDINGS
A total of 377 patients (80%) had any signs of radiographic damage at the end of the follow-up period, and 16% of the more than 15,000 analyzed joints had joint damage defined as a damage score of at least 0.5; the mean DAS of damaged joints was 2.5, excluding the wrist.
Overall, 46% of the damaged joints in patients with at least 1-year follow-up were swollen at baseline, compared to 35% baseline swelling in joints that were not damaged at follow-up.
During the study period, the number of visits by patients with local joint swelling was associated with local progression of radiographic damage in the same joint (beta value of 0.14), meaning that the total joint damage was 0.14% higher with each percent increase in the number of visits at which the joint was swollen. The association was confirmed among the participants with 10 years of follow-up, with a beta value of 0.25. The most substantial effects of joint swelling on joint damage appeared between 2 and 10 years. The association between cumulative joint swelling and local joint damage remained after stratification for different treatment protocols.
The association between joint tenderness and joint damage progression without swelling had less of an impact. However, the researchers also found a positive association between the number of intermittent joint swelling episodes and the progression of local joint damage, with a beta value of 1.10.
Practical Takeaways
"One might argue that the association between cumulative joint inflammation and damage progression is determined by joint swelling and tenderness occurring after the development of damage," Heckert et al wrote in their discussion. "However, we also found the association after excluding the time period after damage development" and "baseline joint swelling was more predictive for damage development than vice versa," they said.
The findings were limited by several factors, mainly the focus on hand and foot joints only, and the inability to compare data on joint erosions and joint space narrowing.
Additional research is needed to identify new strategies to prevent joint damage and to study the association between joint swelling and subsequent joint damage in populations with more joint damage.
However, the current study suggests that joint swelling is associated with joint damage progression regardless of long-term targeted treatment for rheumatoid arthritis and that swollen and tender joints represent additional targets for early treatment, the researchers concluded.
The original BeSt study was supported by the Dutch College of Health Insurances and additional funding from Schering-Plough BV and Centocor Inc. The researchers had no financial conflicts to disclose.
Precision Pain Care and Rehabilitation has two convenient locations in Richmond Hill – Queens and New Hyde Park – Long Island. Call the Queens office at (718) 215-1888, or (516) 419-4480 for the Long Island office, to arrange an appointment with our Interventional Pain Management Specialist, Dr. Jeffrey Chacko.