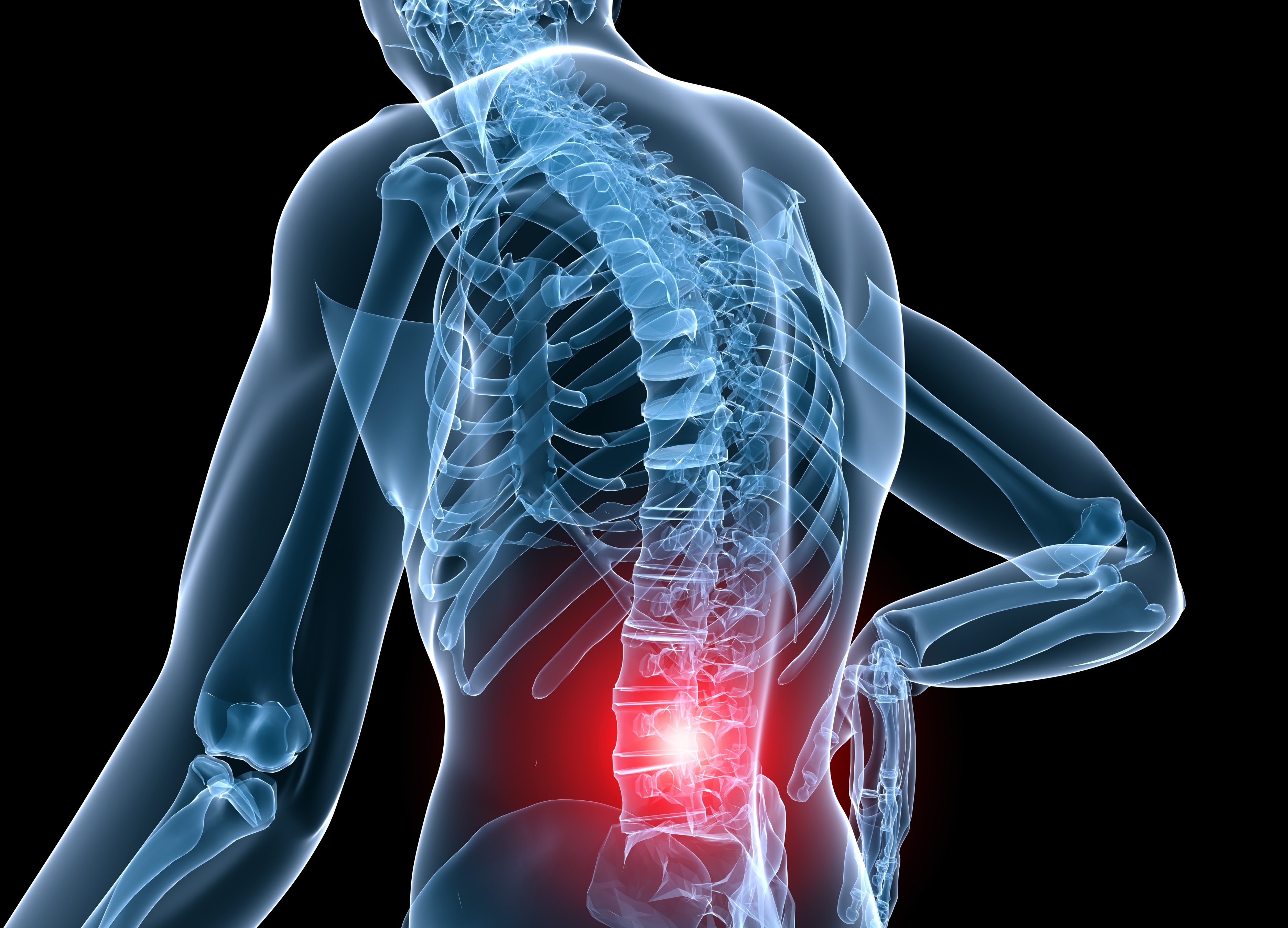 Low back pain might begin as acute due to an injury but can become chronic. Managing pain appropriately at an early stage can help limit symptoms in both time and severity.
Identifying the symptoms and getting a diagnosis that pinpoints the underlying cause of the pain is the first step in obtaining effective pain relief.
Common Symptoms of Lower Back Problems
Specifically identifying and describing symptoms can help lead to a more accurate diagnosis and effective treatment plan.
Low back pain is typically characterized by a combination of the following symptoms:
Dull, aching pain:

Pain that remains within the low back (axial pain) is usually described as dull and aching rather than burning, stinging, or sharp. This kind of pain can be accompanied by mild or severe muscle spasms, limited mobility, and aches in the hips and pelvis.

Pain that travels to the buttocks, legs, and feet:

Sometimes low back pain includes a sharp, stinging, tingling or numb sensation that moves down the thighs and into the low legs and feet, also called sciatica. Sciatica is caused by irritation of the sciatic nerve and is usually only felt on one side of the body.

Pain that is worse after prolonged sitting:

Sitting puts pressure on the discs, causing low back pain to worsen after sitting for long periods of time. Walking and stretching can alleviate low back pain quickly, but returning to a sitting position may cause symptoms to return.

Pain that feels better when changing positions:

Depending on the underlying cause of pain, some positions will be more comfortable than others. For example, with spinal stenosis walking normally may be difficult and painful, but leaning forward onto something, such as a shopping cart, may reduce pain. How symptoms change with shifting positions can help identify the source of pain.

Pain that is worse after waking up and better after moving around:

Many who experience low back pain report symptoms that are the worse first thing in the morning. After getting up and moving around, however, symptoms are relieved. Pain in the morning is due to stiffness caused by long periods of rest, decreased blood flow with sleep, and possibly the quality of mattress and pillows used.
Of course, there are other ways people experience low back pain. Low back pain varies on an individual level, and many factors influence the pain experience, including mental and emotional health, financial stress, or exercise and activity level.
The onset of Low Back Pain Symptoms
Depending on the cause of low back pain, the onset of symptoms can vary widely. Back pain may include:
Pain that develops slowly over time:

Symptoms caused by repetitive motions or stress-inducing positions tend to come on slowly and progressively worsen. Pain may develop after certain activities or at the end of a long day and may feel like a constant ache.

Pain that comes and goes, but worsens over time:

Low back pain caused by degenerative disc disease can be felt off and on, but pain flare-ups get progressively more severe over a long period of time.

Immediate pain after an injury:

Sudden or jarring movements can damage the spine and its supportive muscles, causing immediate, acute pain.

Delayed symptoms after injury:

Sometimes symptoms develop or get worse a few hours or days after an accident or injury. Delayed pain is generally thought of as a side effect of natural healing processes of muscles.
Symptoms That Require Immediate Attention
Sometimes low back pain can signal a serious underlying medical condition. People who experience any of the following symptoms are advised to seek immediate care.
Loss of bladder and bowel control

Recent weight loss not due to lifestyle changes, such as diet and exercise

Fever and chills

Severe, unrelenting pain in the abdomen
Additionally, people who experience pain symptoms after a major trauma (such as a car accident) are advised to see a doctor. If low back pain interferes with daily activities, mobility, sleep, or if there are other troubling symptoms, medical attention should be sought.
Chronic low back pain is usually correlated with other symptoms. Most people with ongoing low back pain and/or leg pain report difficulty with sleeping (falling asleep and/or staying asleep), depression and anxiety.
If you are suffering from pain, please contact our office at (516) 419-4480 or (718) 215-1888 to arrange an appointment with our Interventional Pain Management Specialist, Dr. Jeffrey Chacko.