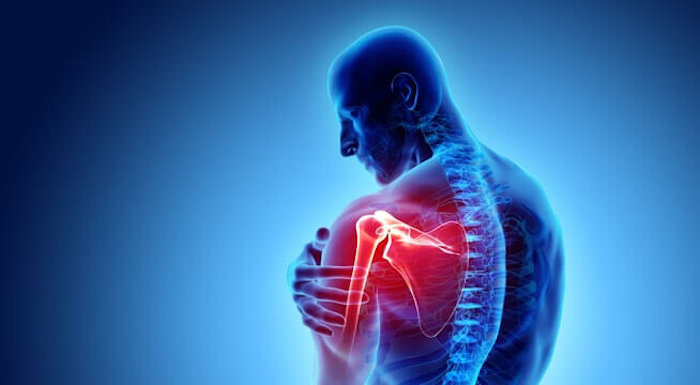 New-Onset Pain Due to An Injury or Illness - Improves Within One to Three Months
Acute pain is the type of pain that starts suddenly after an injury or with the onset of an illness. It is caused by a specific situation like an accident, injury, illness, or a normal life event such as giving birth. Acute pain is a normal part of life that nearly everyone experiences. It is the body's internal alarm that signals when something is wrong and you need to take action.
Information About Acute Pain
Acute pain starts quickly and lasts a relatively short time. By definition, acute pain improves within the first 1 to 3 months after its onset.
Pain that outlasts 6 months is considered chronic pain, a persistent condition that requires additional treatment from a pain specialist. The period between 3 and 6 months is seen as a time of transition from acute pain to chronic pain. You should seek evaluation and treatment at this stage in order to help avoid transitioning into chronic pain.
Some common examples of acute pain:
Surgery

Broken bones

Sprains

Dental work

Burns or cuts

Labor and childbirth

Headaches
Interesting Facts About Acute Pain
Acute pain may be difficult to diagnose and treat. It may be caused by unseen events: a fractured rib, a herniated disc, a pinched nerve.

Pain is more than a physical sensation there may be an emotional response (fear, anxiety) to a traumatic event that triggered the pain. For example, a person may avoid driving after having suffered severe injuries in a car accident.

Pain is universal. However, pain perception varies among individuals according to cultural backgrounds and genetic differences.
How & Why Acute Pain Develops
Pain is a sensation you experience through the nervous system (nerves, spinal cord, and brain). Reflexes are the nervous system's immediate response to acute pain. When you touch a hot plate it only takes several milliseconds for your nervous system and muscles to coordinate and make you jump out of harm's way.
In addition to reflexes, the nervous system has more sophisticated mechanisms for processing pain. The brain releases neurotransmitters, chemicals that influence pain levels and the appearance of depression, in response to pain.
Symptoms of Acute Pain
You may feel acute pain in a specific body area, such as your neck, or you may have widespread aches, with conditions like a viral illness.
Acute pain may be described as:
Sharp

Dull

Stabbing

Throbbing (with inflammation)

Shooting or shock-like (if a nerve is involved)
Diagnosis for Acute Pain
Often the reason for the pain is obvious. At other times, your doctor needs to better understand your symptoms in order to discover how the pain started.
Diagnostic tests are helpful and include:
Blood tests

Imaging studies (x-ray, CT, MRI, nuclear scans)

Local anesthetic injections

Electromyography and nerve conduction studies
Treatment for Acute Pain
Initial treatments include rest, applying ice or heat, pain relievers, muscle relaxants, acupuncture, physical therapy, and chiropractic care.
Precision Pain Care and Rehabilitation has two convenient locations in Richmond Hill – Queens and New Hyde Park – Long Island. Call the Richmond Hill office at (718) 215-1888, or (516) 419-4480 for the Long Island office, to arrange an appointment with our Interventional Pain Management Specialist, Dr. Jeffrey Chacko.