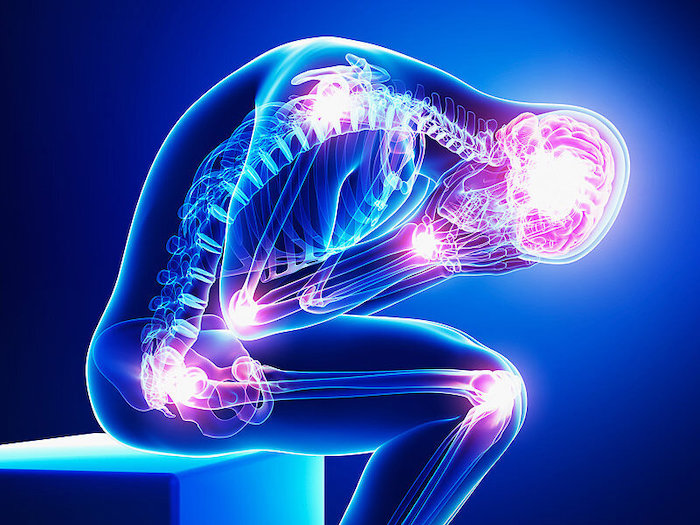 Burning, Tingling, Shock Sensations, and Pain Caused by Injury or a Disease of the Nervous System

If you experience numbness, burning, tingling, or if a light touch causes discomfort, you may have neuropathic pain. Neuropathic pain is a complex condition linked to many common illnesses including diabetes, stroke, neck and back pain. Although many people are not aware that they have neuropathic pain, it is common, affecting 7–10% of the general population.
The best way to treat and control neuropathic pain involves seeking help from a pain specialist, immediately after you start having symptoms. Effective management lowers pain levels and treats related issues such as insomnia, depression, and anxiety.
Facts and Information About Neuropathic Pain
According to a survey conducted in the year 2000, United States scientists found that the most common illnesses associated with neuropathic pain were:
Neck and back pain (62.3% of patients)

Causalgia (CRPS Type II) (12.1%)

Diabetic neuropathy (10.8%)
Other causes include:
Pressure on a nerve

Trauma from a surgery

Amputations

Viral infections (Post Herpetic Neuralgia)

Cancer (a tumor grows into a nerve)

Alcohol

Certain medications (chemotherapy)

Neurological diseases (multiple sclerosis)

Radiation for cancer

HIV/AIDS

Fibromyalgia

Stroke
Symptoms of Neuropathic Pain
Neuropathic pain symptoms:
Numbness, burning, shock sensations

Sensitivity to touch

Unusual pain triggers (temperature or atmospheric pressure changes)

Psychological changes (depression, anxiety)

Cognitive deficits (memory loss, mental fog)
How and Why Neuropathic Pain Starts
Neuropathic pain is different from the pain you have immediately after an injury. Neuropathic pain may start after a nerve is injured. It may also start when the central nervous system (involved with pain sensations) gets turned on in response to an injury and then "stays on" even after the injury heals. Neuropathic pain can be "acute" (lasting less than 3 months) or can become "chronic" (lasting over 3 months).
How neuropathic pain starts:
Neuropathic pain can start with damage to a nerve/nerves that bring information from the skin and muscles to the spinal cord and brain. These (peripheral) nerves sense pain, temperature changes, and touch. When peripheral nerves are injured, they start sending excessive pain signals to the brain. You may start to feel as though something painful is happening even when it isn't. Peripheral nerves may be damaged by diabetes, chemotherapy, or invasive surgeries.

Another trigger for neuropathic pain is a disease or injury of the spinal cord or brain. The spinal cord and brain form the central nervous system, the center where information about the environment is processed and pain levels are determined. An example of a central nervous system injury that can cause neuropathic pain, is a stroke.

Occasionally there is no identifiable cause in a person who has symptoms of neuropathic pain.
Finding A Diagnosis for Neuropathic Pain
Neuropathic pain is a complex type of pain, that typically requires a diagnosis from a pain specialist. A pain specialist will conduct a thorough interview and neurological examination to identify the unique symptoms of neuropathic pain. Laboratory tests, imaging studies, and electrodiagnostic are used to find the underlying problem.
Treating Neuropathic Pain
Neuropathic pain is treatable! An early diagnosis and treatment from a pain specialist can maximize a person's chance for improvement and prevent further nerve damage.
Multimodal Therapy is usually the most effective approach. It combines several treatments, as compared to just using one, in order to achieve superior pain relief.
Treatments include:
Medications (antidepressants, anticonvulsants, pain relievers, topical treatments)

Surgeries to treat pain

Physical and occupational therapy

Counseling

Acupuncture

Massage
Precision Pain Care and Rehabilitation has two convenient locations in Richmond Hill – Queens and New Hyde Park – Long Island. Call the Richmond Hill office at (718) 215-1888, or (516) 419-4480 for the Long Island office, to arrange an appointment with our Interventional Pain Management Specialist, Dr. Jeffrey Chacko.