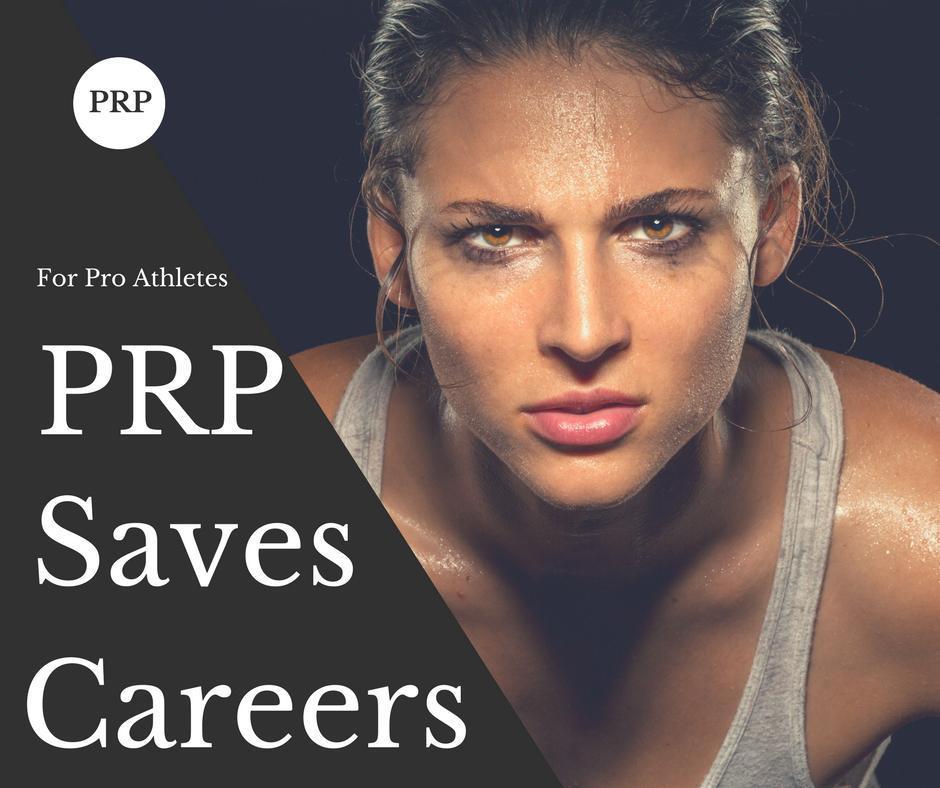 When Los Angeles Ace Garrett Richards ended up with a disastrous lengthwise tear along his ulnar collateral ligament last May, the high-profile hurler was staring at the famed Tommy John surgery and the disappearance of a good two years of his pitching career.
He wanted neither. So he sought an alternative option.
And through that option, he's back starting the season this year, just six months later.
Not surprisingly, Platelet-Rich Plasma had a major role in that. (He had stem cells injection and then PRP)
The year 2016 has been extremely good for PRP – its popularity is catching like wildfire. We feel that a tipping point has reached where even weekend warriors who're unfamiliar with Orthobiologics, instantly demand Platelet-Rich Plasma for conditions like partial ligament tears.
We wanted to find out why this trend is happening.
The answer we suspect is – the numerous successful cases of pro athletes who've dodged surgeries like Tommy John with nothing but Platelet-Rich Plasma and rest. This is huge. Because for years, Tommy John surgery is said to have saved the careers of hundreds, if not thousands, of professional athletes around the world.
Tommy John is not only recommended for Ulnar Collateral Ligament tears – not doing it is considered a "career suicide." That and a tough, yearlong road to recovery, we might want to add.
Fortunately now, there's at least one alternative – PRP.
Platelet-Rich Plasma Cuts Downs Healing Time By 50%
We've had physicians who say they're seeing hamstring strains that typically have about a six-week healing window heal completely in three weeks. They are astounded. Typically natural treatments should have LONGER healing window than traditional treatments. But here, we're talking about hundreds of cases where it's actually cut down by 50% or more – and this is the most natural (and simple) of all treatments.
PRP just concentrates the body's own healing resources to where needs it most!
The 50% cut in healing time is just a bonus actually. For pro athletes and weekend warriors, preventing being cut on and having surgery is their No. 1 priority. They don't want to just jump on right into surgery. So even if Platelet-Rich Plasma took TWICE the time to heal, it would have been a popular option anyway for avoiding surgery.
Garrett Richards says "[my condition] has only gotten better since it happened, so I'm a believer."
"I'm sore in all the right spots — everywhere I'm usually sore, and should be sore," he adds with a smile. "It's nice to know that I'll be able to start the season this year and kind of pick up where I left off."
With that said, let's look at what may be the real reason for the growth in PRP adoption in 2016 – the huge number of high-profile pro athletes who've had Platelet-Rich Plasma injections in 2016.
21 Biggest American Pro Athletes Who've Had

PRP

In 2016
This USA-only list is not all-inclusive and I'm sure we have omitted a lot. But this list should give you an idea of how popular this treatment really is.
As we mentioned above, Garrett Richards had platelet-rich plasma injection for healing the pitcher's partially torn elbow ligament. He's confident of his comeback without Tommy John.

Stephen Curry had Platelet-Rich Plasma for a grade 1 MCL sprain during Game 4 of the team's first-round series against the Houston Rockets in 2016.

In November, Los Angeles Lakers' D'Angelo Russell got a platelet-rich plasma injection to alleviate pain in his left knee. After having the injection on Nov 23, he missed 11 games to pave way for a full recovery.

Philadelphia 76ers Jerryd Bayless also got his PRP to heal his wrist in November. But one thing he didn't do after Platelet-Rich Plasma was rest. He continued playing so healing didn't happen. And he was under immense pressure to stop the season and do surgery to get well for the next season, which is what he eventually did in December.

New York Mets catcher Travis d'Arnaud received a platelet-rich plasma injection in his ailing right shoulder. His was a strained rotator cuff. Today, the word is out that he is 0-for-5 in his attempt to throw out base stealers this season.

Boston Celtics All-Star point guard Isaiah Thomas received a platelet-rich plasma injection Wednesday for a groin strain during the first half of his team's loss to the Houston Rockets. He had the injection into his thigh muscle.

Another New York Mets player Asdrubal Cabrera received platelet-rich-plasma injection in New York to accelerate healing of the strained patellar tendon of his left knee.

The Washington Nationals star Stephen Strasburg received Platelet-Rich Plasma for his strained flexor mass in his right elbow. And now he was back in the game for 2017-spring training.

Philadelphia Phillies Aaron Nola, the 23-year-old right-hander, received a platelet-rich plasma injection to treat his strained right elbow ligament. The next season, he was quoted to have said that his elbow is "100 percent" healed.

The Detroit Pistons point guard Reggie Jackson had platelet-rich plasma (PRP) injections to treat left knee tendinosis and an ulnar collateral ligament sprain in his right thumb that was bothering him for quite some time.

San Francisco Giants center fielder Angel Pagan received a platelet-rich plasma injection for patella tendinitis in his right knee, something he believes was the result of his diving catches against the wall.

Cleveland Indians right-hander Danny Salazar had platelet-rich plasma injection for a mild strain to the flexor musculature of his forearm.

Red Sox's Koji Uehara: Receives PRP injection for his pectoral injury before signing a one-year, $6 million contract with the Chicago Cubs.

New York Mets' Steven Matz received platelet-rich-plasma injection to avoid surgery in his left shoulder by believing that 2017 will be a turning point for him and aimed to do at least 30 starts next season.

Texas Rangers slugger Josh Hamilton had platelet-rich plasma injection during his spring training. He later had to under surgery and then again given Platelet-Rich Plasma for healing him. The good news was, in February 2017, an MRI scan of his left knee showed no structural damage.

San Diego Padres' right-handed relief pitcher Jon Edwards had platelet-rich plasma (PRP) when a right elbow MRI showed wears on his ulnar collateral ligament. After, he was in for his team's spring training.

Baltimore Orioles ace Chris Tillman had platelet-rich plasma injection on his right shoulder in December.

Cleveland Cavaliers guard Mo Williams, the 13-year veteran, received a platelet-rich plasma injection in the knee before helping the team win the NBA finals.

Atlanta Falcons defensive lineman Adrian Clayborn had platelet-rich plasma injections to help him get back to the field faster than anticipated after he had a surgical procedure for a meniscus tear and a torn medial collateral ligament in his left knee. His doctor hopes PRP will help regenerate the lost tissue and allow the knee to heal faster while preventing scar tissue.

Washington Wizards center Ian Mahinmi underwent platelet-rich plasma treatment on both knees during his after-surgery rehabilitation process as he aggravated the patellar tendinitis on his right knee (which he had surgery for) and suffered a bone bruise in his left knee.

Colorado Rockies' Gerardo Parra received a platelet-rich plasma injection for an injury he had been trying to overcome for months. He injured his left ankle in a collision with Trevor Story on June and had the Platelet-Rich Plasma in October.
Precision Pain Care and Rehabilitation has two convenient locations in the Richmond Hill – Queens and New Hyde Park – Long Island. Call the Richmond Hill office at (718) 215-1888, or (516) 419-4480 for Long Island office, to arrange an appointment with our Interventional Pain Management Specialist, Dr. Jeffrey Chacko.