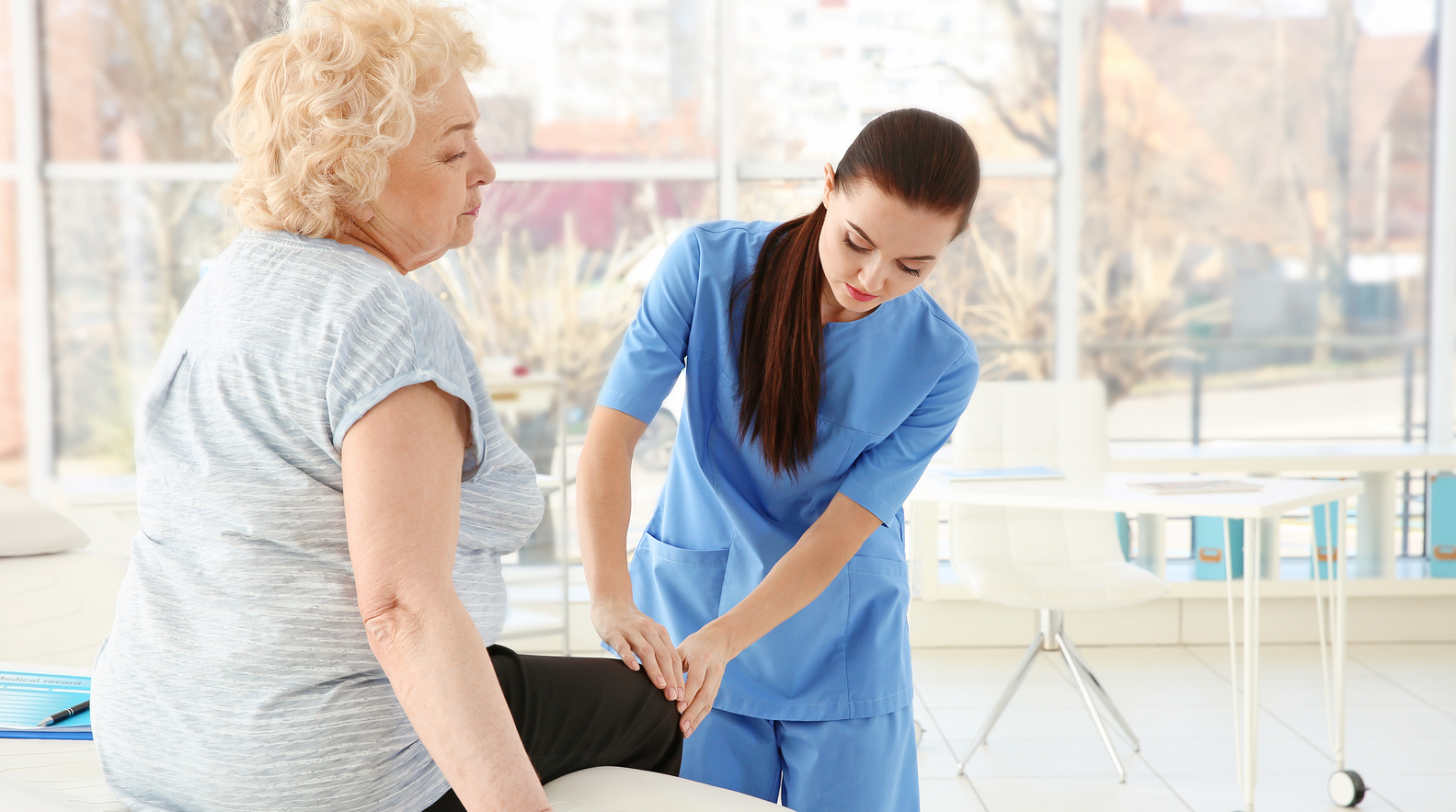 If you're in your late 50s or early 60s and spent most of your adult life working 40-60 hour work weeks, chances are you're very much looking forward to retirement in a few years. Finally, you'll be able to do what you want, when you want!
For most of us, that means kick-starting an active lifestyle that gets us in the shape we need to be in to stay healthy through our advanced years. Whether that lifestyle means long walks on the beach, bike rides on the local trail or a couple of rounds of golf per week, we need our body parts to cooperate with our plans for a full retirement.
Unfortunately for tens of millions of Americans, an active retirement is often thwarted with the onset of the kind of knee pain that keeps us from doing the things we love.
According to studies, over half of adults in the U.S. will develop pain in one or both knees in their lifetime due to a condition is known as osteoarthritis. This occurs in older adults when cartilage in the knee begins to wear down, causing the padding between the knee and joints to deteriorate. The condition can severely impact mobility and stop sufferers from enjoying a normal level of activity.
As evidence of this problem, doctors in the United States perform over half million knee replacement surgeries annually. And while knee replacement is certainly an option to help older adults on the road to an active lifestyle, it's important to remember that it is an invasive procedure that comes with its own set of risks.
Stem Cell Treatment vs. Knee Replacement
One alternative option for knee replacement surgery is stem cell therapy that can help regrow broken down cartilage and repair the knee structure, leading to pain relief. The stem cells used in this procedure are known as Mesenchymal Stem Cells. These cells are found throughout the body, most prominently in the vascular system.
However, because it is currently not possible to harvest these MSCs from the vascular system, these cells are harvested through a patient's bone marrow and adipose tissue. MSCs with the most potential for regeneration is found in the hip or adipose.
MSCs are the most important adult stem cell in regenerative medicine because they can lead to the formation of cartilage, ligaments, tendons, muscles, and bone. Orthopedics has used MSCs for years to promote healing of fractures.
Stem Cell for Knee Pain in Long Island & Queens, New York
Our Medical Director, Dr. Jeffrey Chacko, has completed stem cell procedures using MSCs extracted from the bone marrow in the hip.
Patients with knee pain have often reported returning to an active lifestyle within just days of stem cell treatment using MSCs. Patients who undergo knee replacement surgery may not return to normal activity for several months and not without many hours of physical therapy.
If you are experiencing knee pain and searching for an alternative to surgery, contact our offices at (516) 419-4480 or (718) 215-1888 today to schedule an appointment to discuss your stem cell treatment options.