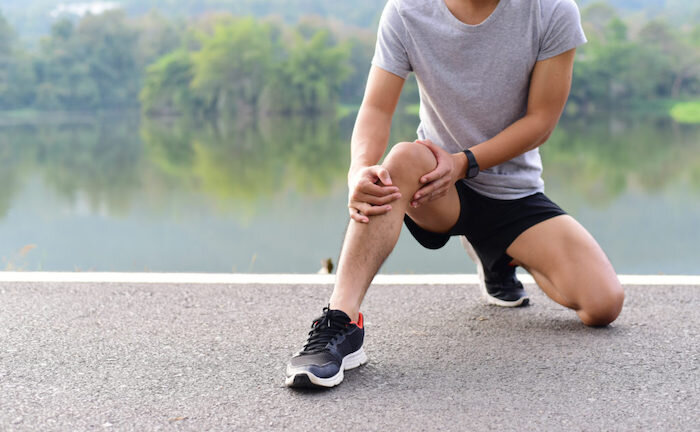 If you've been hobbled by pain, you'll do almost anything to find relief, but perhaps not surgery if you can avoid it. While surgical solutions have come a long way, they certainly aren't the only options available to you.
Our pain management specialist understands that there's no one-size-fits-all solution for pain. In an effort to provide our patients with options they can feel comfortable with, we offer the latest evidence-based, nonsurgical therapies available.
Here's a look at five such therapies, which may be able to help you avoid surgery.
Platelet-Rich Plasma (PRP) Therapy
If you've sustained tissue damage, such as a torn ligament or deteriorating cartilage, one of the best ways to repair the damage is to help your body heal from within.
With PRP therapy, we boost your own natural resources by collecting platelets from your blood and creating a concentrate, which we inject directly into your damaged tissues.
When your platelets arrive on the scene, they release growth factors and cytokines that tackle inflammation and call in other resources, such as your stem cells, to help rebuild the tissue.
Stem Cell Therapy
Stem cell therapy works much the same way that PRP therapy does. We use your body's own natural healing resources. Stem cells are the building blocks upon which all other cells are created because they have the amazing ability to transform into other cells and then multiply as that cell.
Through our stem cell therapy, we harvest your own stem cells from your bone marrow and then re-inject them into damaged tissues, where they can initiate the rebuilding process.
Cold Laser Therapy
The human body is designed to be self-sufficient, which means it contains the resources to heal itself. Unfortunately, the healing process can be slow and not suited to your busy life, which is where cold laser, or low-light, therapy comes in.
With cold laser therapy, we deliver low levels of light energy into your tissues that create a regenerative reaction in your damaged cells to speed up the healing process.
Joint Injections
If you're struggling with joint pain and inflammation and the thought of replacement is daunting, we recommend that you first try to manage the problem with therapy like joint injections.
This approach to joint pain allows us to relieve the inflammation with steroids, while also delivering a local anesthetic that soothes the pain.
This reprieve from your discomfort allows you to take more sustainable steps to address your problems, such as regenerative therapies, and the following.
Physical Therapy
In conjunction with the therapies, we outline above, we also urge you to engage in physical therapy, which is one of the best ways to regain pain-free movement.
Through physical therapy, we design a stretching and strengthening plan that builds much-needed support for your damaged tissues.
The bottom line is that we believe therapies that work with your body can be incredibly effective at delivering long-term results, while also avoiding surgery.
Precision Pain Care and Rehabilitation has two convenient locations in Richmond Hill – Queens and New Hyde Park – Long Island. Call the Richmond Hill office at (718) 215-1888, or (516) 419-4480 for the Long Island office, to arrange an appointment with our Interventional Pain Management Specialist, Dr. Jeffrey Chacko.