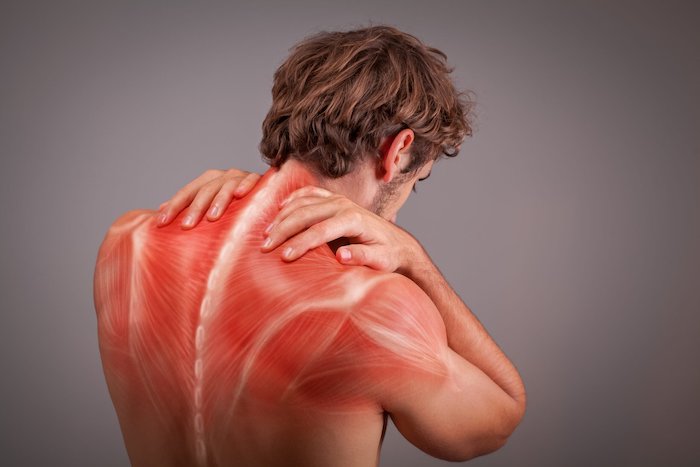 Finding Advanced Solutions for Pain Relief
Muscle pain can come from a variety of symptoms, infections, autoimmune disorders, and much more. It is one of the most common types of pain with more than 80% of U.S. adults experiencing some form of acute muscle pain sometime in their lives. In fact, the second most common reason people visit their doctor is for lower back pain.
A common cause of muscle pain is from overusing a group of muscles. Many people get muscle pain by overstretching or overusing muscles in the back.
Call our office to schedule a consult in person or over the phone today!
Treating Muscle Pain
Trigger point therapy is a recommended and offered treatment here at our practice and is one of the most popular forms of treating muscle pain. Tripper point therapy eliminates "knots" in the muscles or areas that contain trigger points underneath the skin. Generally, they cause irritation and inflammation around the nerves.
Our main goal is to provide patients with options to prevent disability and immobility. After conducting a thorough examination and recommending various educational outlets to practice better living habits, we will give additional medication for pain relief such as steroids, injections, prescription anti-inflammatories, and acetaminophen.
Common Symptoms & Causes
Muscle pain typically will vary depending on everyone's unique situation. Our specialists will help you determine what symptoms are causing your pain and come up with a customized treatment plan to find practical solutions. To treat your pain in the best way possible, we need to fully understand your medical history and the current status of your health to know the best course of action to take.
See us if you have the following symptoms:
Sudden, severe muscle pain that doesn't get better

Severe pain that gets worse instead of better with home treatment

Fever

Numbness or weakness
Common causes of muscle pain include:
Injury/illness

Trauma/accident

Chronic tension

Overuse of muscles
We can refer you to a physical therapist who can develop and monitor your strength and health. Earlier treatments tend to produce better results than waiting, so don't hesitate to reach out to us if you're in pain.
Precision Pain Care and Rehabilitation has two convenient locations in Richmond Hill – Queens and New Hyde Park – Long Island. Call the Queens office at (718) 215-1888, or (516) 419-4480 for the Long Island office, to arrange an appointment with our Interventional Pain Management Specialist, Dr. Jeffrey Chacko.