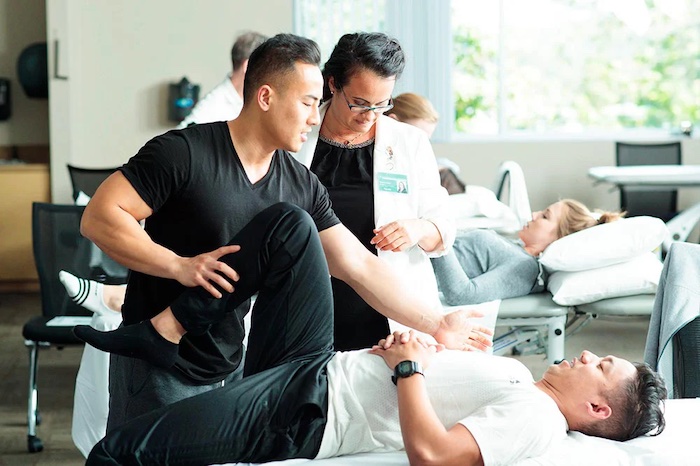 In 2015, the medical researchers at the University of Pittsburgh carried out a unique experiment to evaluate the efficiency of physical therapy for pain management. They split a group of patients suffering from a spinal injury: half received physical therapy treatment, and the other half underwent surgery, as suggested by their doctors).
The results showed that even though the patients underwent different treatments, the results were identical. This award-winning research study demonstrated that by choosing physical therapy, patients could substantially lower their healthcare costs and still alleviate their debilitating pain.
Of course, physical therapy is not a substitute for surgical treatments in all cases. However, it could be an effective alternative for some people, especially if your doctor suggests it as a possible solution. Let's look into physical therapy and examine its ability to relieve pain.
How Physical Therapy Can Help You Eradicate Pain
A dedicated physical therapist can help you manage your long-term pain for a variety of issues, including slip-and-fall injuries, sports injuries, and even old age. According to the American Pain Society, staying mobile can significantly reduce chronic or acute pain. Motion-based exercises such as Qigong, Tai Chi, or yoga poses can diminish your chronic pain and discomfort. In addition to lowering pain, these physical therapy routines can reduce stress, anxiety, and depression, which tend to accompany a painful injury or illness. Performing regular exercises under the guidance of a skilled physical therapist or chiropractor can also alleviate pain sensitivity and muscular tension in the spinal cord and joints.
Doctors also recommend physical therapy for sports injuries as it can help people suffering from musculoskeletal conditions. However, if you are injured, you must perform these exercise routines with the assistance of a medical professional or a physical therapist only. A good therapist will evaluate your ability to perform specific movements and then guide you toward speedy recovery and improved mobility.
Several studies by leading medical institutions, including Harvard Medical School, show that physical therapy routines improve the lives of people suffering from acute or chronic pain. For example, if you or a loved one is experiencing constant pain in the abdomen due to inflammation (costochondritis), a physical therapist can help you modify your activities to lower physical stress factors. If you suffer from lower back pain or osteoarthritis knee pain, physical therapy can make sleeping, sitting, and walking a lot easier for you.
Stop Living With Pain and Get Your Life Back With Physical Therapy
Are you tired of not being able to get out of bed in the mornings easily? Does your joint pain stop you from taking stairs? If your illness is impacting your daily activities and disrupting your life in general, it might be time to talk to a physical therapist.
Physical therapy may not be a cure-all to all your illnesses and injuries, but neither is a drug prescription. Many patients experience a variety of side effects from consuming several pills a day, and unfortunately, they get used to it. You can use physical therapy as a beneficial tool to manage your pain, and unlike prescription drugs, it doesn't pose any adverse side effects or risk of addiction.
Precision Pain Care and Rehabilitation has four convenient locations in Richmond Hill – Queens and New Hyde Park, Lindenhurst, and Valley Stream – Long Island. Call the Queens office at (718) 215-1888, or (516) 419-4480 for the Long Island offices, to arrange an appointment with our Interventional Pain Management Specialist, Dr. Jeffrey Chacko.