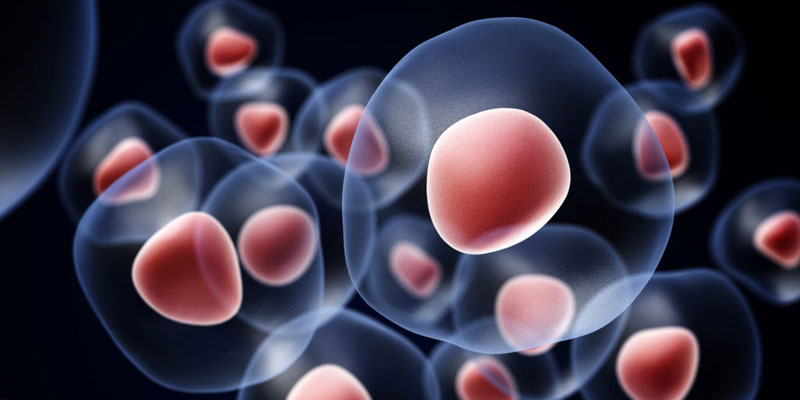 Hips are the largest joints in your body, and they bear most of your weight from your upper body. It is common for the cartilage that keeps the joint moving smoothly to wear down over time, developing into osteoarthritis. This painful condition can prevent you from performing regular activities, and prevent you from enjoying life the way you used to. Full or partial hip replacement surgery is one option, but as an alternative, can stem cell therapy help hip pain?
The healing applications of stem cell therapy have just begun to be explored. Regenerative medicine is the science of harnessing your own body's healing powers to, in this case, help restore pain-free function. Here's how it works:
Stem cells are capable of differentiating (and reproducing) into other specialized cells found throughout the body. Adult mesenchyme stem cells (MSCs) are one kind of stem cells that are found in the body of adults. They go largely unused after the growth and developmental years have passed. Although involved in the healing process when there is damage to your body, they lie dormant until activated by an injury.
Stem cell therapy for hip pain involves having MSCs removed from fat cells in the abdomen in a minimally invasive procedure with a local anesthetic. The cells are then isolated and injected into the painful hip joint during the same procedure. At this time, no one is sure whether these stem cells differentiate into the cells surrounding them, or if their presence activates the healing process in some way.
Stem cells used in this therapy for hip pain are taken only from your own body. Because they are not foreign, your body will not reject them. There is still a great deal of therapeutic exploration to be done in the field of stem cell therapy. However, with the progress witnessed in both research and application, regenerative medicine can be considered one of the greatest medical discoveries of the past century.
Precision Pain Care and Rehabilitation has two convenient locations in the Richmond Hill – Queens and New Hyde Park – Long Island. Call the Richmond Hill office at (718) 215-1888, or (516) 419-4480 for Long Island office, to arrange an appointment with our Interventional Pain Management Specialist, Dr. Jeffrey Chacko.