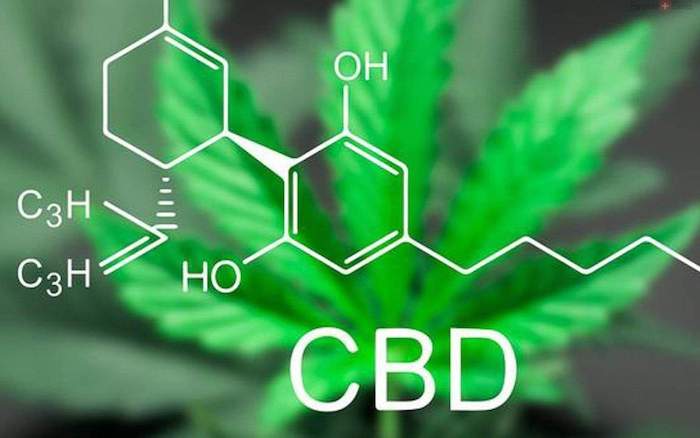 What Are the Benefits of CBD Cream?
CBD cream can be used to treat a very specific area of your body that's experiencing pain. If you take CBD oil for a sore muscle, you'll get a general pain relief throughout your entire body, but the muscle pain itself may not completely disappear.
On the other hand, if you apply CBD cream to your sore muscle, all of CBD's pain-relieving effects will focus on that one area.
It's like taking an aspirin for a sore muscle versus getting a massage. With the aspirin, you get general pain relief, but the muscle may still be tight and sore. But with the massage, you can focus on the muscle until it is relaxed and pain-free.
CBD cream is like that massage in that it can target a specific spot for maximum effect.
What Disorders Can CBD Cream Treat?
CBD has been used to treat a long list of medical issues, including cancer and diabetes. More specifically, CBD cream works to treat the following disorders:
Chronic pain

Acute pain

Sore muscles

Sore joints

Eczema

Psoriasis

Skin infections

Rashes

Burns
As you can see, CBD is quickly becoming the "Jack of all trades" of the medical world thanks to its effectiveness in a variety of different treatments.
A Step-By-Step Guide for Applying CBD Cream
When you begin investigating the world of CBD topicals, you'll quickly see that "CBD cream" is a catchall term for a product that comes in a wide variety of forms.
Some CBD creams are moisturizing lotions. Some are balms. Some are salves, liniments, or ointments that produce hot or cold sensations (think Tiger Balm or Bengay) in addition to the CBD effects mentioned above.
In large part, the form of CBD cream you choose (lotion, balm, salve, etc.) comes down to personal preference. Maybe you don't want the heating or cooling effects. Maybe you just want to moisturize your skin. Or maybe you just like the texture of a liniment over a lotion.
It really doesn't matter. You'll still get the many benefits of CBD.
Regardless of which form you settle on, there are a few best practices for applying a CBD topical. Here is a step-by-step guide for applying your CBD cream of choice.
1) Decide Where to Apply Your CBD Cream
This may seem like an obvious first step (and it is), but it goes much deeper than just acknowledging, for example, that your head hurts. Yes, you may have a headache, but that doesn't necessarily mean you should rub a CBD cream on your scalp.
Many times, a headache or just pain, in general, is a symptom of something else going on in your body.
The pain you're feeling in your lower back could be tight hamstrings (the back of your legs). It could be a sore muscle in your upper back pulling things out of alignment. Or, maybe, just maybe, it's actually a problem in your lower back.
So even though the pain manifests in one place, the real issue may be located somewhere else. That's why it's important to pinpoint where the pain is coming from before applying your CBD cream.
If you have a headache because your neck is tight but you apply the cream to your lower back, you're not going to get the relief you're looking for. Find the source of your pain and the CBD cream will do a much better job of alleviating the symptoms.
If you're unsure where exactly your pain is coming from, start by applying your cream to these trigger points:
Shoulders

Neck

Wrists

Temples

Elbows

Knees

Soles of your feet
Really, any joint and the muscles around it will react well to CBD cream.
2) Prep the Area Where You're Going to Apply the Cream
The purpose of rubbing a CBD cream on your skin is that the cannabinoids will soak through into your muscles, loosen them up, and relieve the pain.
But if there's dirt, sweat, and dead cells on the surface of your skin, they'll get in the way of the CBD molecules and prevent them from reaching the source of the pain and tightness.
You can ensure that all the cannabinoids reach their target by cleaning the area before applying the cream.
For that, all you need is a bit of warm water and a washcloth or paper towel. Soak the washcloth or paper towel in the warm water until it's saturated. Wring it out and then gently scrub the area in question for a few seconds. Then dry your skin with a towel and get ready for step three.
Prepping your skin in this way removes dirt, opens pores, and ensures that you get the most pain relief from your CBD cream.
3) Massage the Cream into Your Skin Several Times
Squeeze, scoop, or dab a healthy dose of the CBD cream into your hand or onto your skin. Rub vigorously to create heat this pushes the cream into the lower layers of your skin and then gently massage the skin and muscles to bring blood to the area.
While rubbing is common when applying pain cream, many forget to massage the area in question. As we mentioned, massaging the skin and muscles (gently, boys and girls) brings blood to the area, which, in turn, helps to spread the cannabinoids deeper into the muscle and tissue as well as over a wider area.
It's also essential to use enough of the CBD cream to feel the effect you need. Read the directions on the product and use the recommended amount, but realize that, sometimes, a second or even a third application will be necessary.
4) Wash Your Hands
When you're finished applying the CBD cream, be sure to wash your hands with soap and warm water. Honestly, this is just a good idea regardless of whether you're using a CBD cream or a regular cream.
Most topicals CBD-based or otherwise contain ingredients such as:
Citrus

Mint

Pepper (capsaicin)

Camphor

Menthol

Methyl salicylate

Triethanolamine salicylate
None of these will feel good if they come in contact with soft tissue like your nose, eyes, and mouth. Similarly, certain sensitive areas of your body like the insides of your elbows, the backs of your knees, and your private parts do not react well to these ingredients.
Avoid unwanted irritation by washing your hands.
5) Don't Expect Full Relief All the Time
In many cases, CBD cream is not a magic bullet that will cure all your ills and make you feel as good as the day you were born.
If you've got a sore muscle from overdoing it in that beach volleyball game the other day, sure, CBD cream might fix you right up. But if you've suffered from years of arthritis, CBD cream isn't going to make the pain immediately disappear.
Yes, it will make the symptoms more bearable, but it isn't going to cure, remove, or solve the underlying problem.
The nice thing about CBD cream one of the many nice things, actually is that it might take the place of another medication that causes unwanted side effects.
For example, if you swallow pills like aspirin or ibuprofen for pain relief, these drugs can cause stomach problems if taken too long. But with CBD cream, you don't have to worry about this side effect or really any side effect, for that matter because the medication absorbs through your skin and doesn't have a chance to irritate your stomach.
Precision Pain Care and Rehabilitation has two convenient locations in Richmond Hill – Queens and New Hyde Park – Long Island. Call the Richmond Hill office at (718) 215-1888, or (516) 419-4480 for the Long Island office, to arrange an appointment with our Interventional Pain Management Specialist, Dr. Jeffrey Chacko.