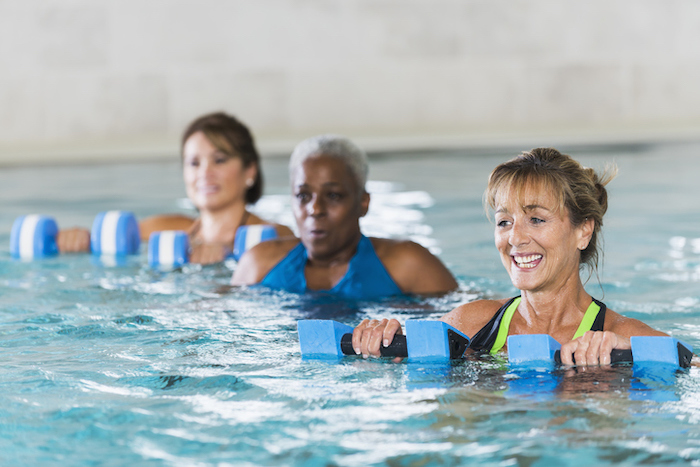 Our Favorite Activities for Less Pain and Increased Wellness
If you're one of the millions of people who suffer from chronic pain, you know how debilitating it can be. Everyday activities that most people take for granted can be challenging when your body hurts. But there is good news: exercises to reduce chronic pain symptoms exist. In this blog post, we will discuss some of the best to try out.
Walking
Walking is a great way to move your body and reduce chronic pain symptoms. Start by walking around your neighborhood or taking a stroll through a local park. If you can, try to walk for a minimum of 30 minutes each day. You can also bring along a friend, your family, or even a pet to make the task extra enjoyable.
Swimming
Swimming is another excellent exercise to reduce chronic pain symptoms. The water provides resistance, which can help to strengthen your muscles. Swimming is also a great cardio workout, which can help to improve your overall health. Whether you're just doing a few laps at an indoor pool or engaging in water therapy, the low-impact nature of this activity is ideal.
Yoga
Yoga is a great way to stretch your muscles and ease the pain. There are many different types of yoga, so you can find a class that's right for your needs. If you're unsure where to start, consider checking out a beginners' session. You can also find yoga DVDs or online tutorials to practice at home.
Household Chores & Activities
You may not think of them as exercises, but activities like vacuuming, raking leaves, and even doing laundry can help to reduce chronic pain symptoms. These activities can help to increase your range of motion and flexibility. Plus, they're a great way to get light movement throughout the day.
Reducing Symptoms of Chronic Pain
As you can see, there are many different exercises to reduce chronic pain symptoms. Try incorporating some of these activities into your daily routine, and you'll start to feel the difference in no time. If you have any questions or concerns, be sure to speak with your doctor before starting any new exercise program. And always listen to your body; if something hurts, stop doing it.
Precision Pain Care and Rehabilitation has two convenient locations in Richmond Hill – Queens and New Hyde Park – Long Island. Call the Richmond Hill office at (718) 215-1888, or (516) 419-4480 for the Long Island office, to arrange an appointment with our Interventional Pain Management Specialist, Dr. Jeffrey Chacko.