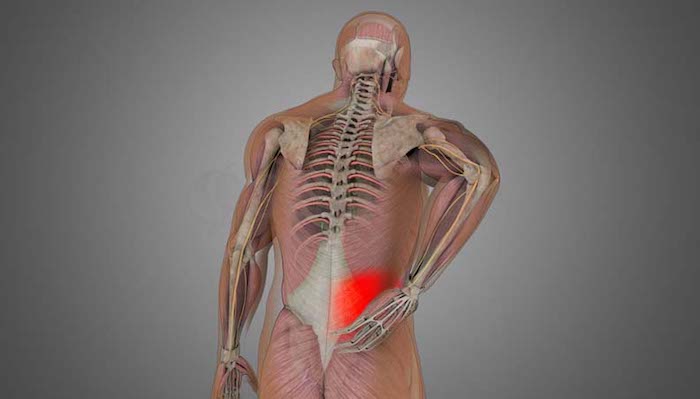 A pulled muscle in your lower back can send intense flareups of pain, spasm, and stiffness, causing many people to end up in the emergency room. When this injury happens, it's smart to know what you can do to immediately and effectively bring down the pain to a tolerable level while also helping your body heal.
As a general guideline, rest during the initial day or two after your injury, moving slowly and gently to allow your muscle tissue to recover and begin the regeneration process. You may use a back brace intermittently for additional stability.
Below you will find effective treatments that you can employ at home to soothe your muscle soreness.
Use Cold First, Then Switch to Heat Therapy
During the initial few days after the strain injury, your muscle tissues begin to repair. The healing process causes inflammation to occur within the healing muscle fibers. The use of cold and heat therapy can help reduce inflammation in the following ways:
Cold therapy

is surprisingly effective in reducing pain, muscle spasms, swelling, and inflammation. An ice pack, ice cubes wrapped in a towel, or a bag of frozen vegetables can be used to cool down your muscle fibers.

Heat therapy

serves to facilitate blood, oxygen, and nutrient flow into your muscle fibers to promote healing, recovery, and pain relief. A hot water bottle or heat pack can be used to deliver heat to your muscles. Low-level continuous heat is another option, such as from an adhesive heat wrap.
It is best to use cold therapy during the initial day or two after your injury followed by heat therapy. Avoid using cold therapy for too long, because excessive cooling may slow down the natural healing process of the muscle tissue.
It is important to use heat and cold as tolerated, intermittently for 15 to 20 minutes at a time, and with a 2-hour break in between to avoid skin and/or nerve damage. Heat therapy can be used for longer, provided the heat is low-level, such as with a commercial heat wrap.
Precision Pain Care and Rehabilitation has two convenient locations in Richmond Hill – Queens and New Hyde Park – Long Island. Call the Richmond Hill office at (718) 215-1888, or (516) 419-4480 for the Long Island office, to arrange an appointment with our Interventional Pain Management Specialist, Dr. Jeffrey Chacko.