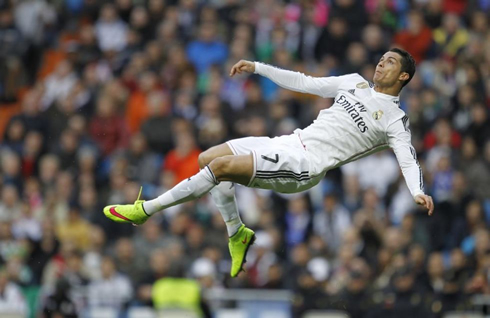 When making a decision to move forward with stem cell injection therapy for problems of osteoarthritis and painful soft tissue injury, many patients rely on research to help them make an informed decision. Then they rely on the experience of the doctor helping them. The same can be said for professional athletes. These athletes are approaching stem cells because the treatment regrows cartilage and stops damaging chronic inflammation.
Daily Mail UK April 28, 2016 – "A desperate Cristiano Ronaldo could be set to undergo revolutionary stem cell treatment in order to be fit for Real Madrid's Champions League semi-final showdown with Manchester City. The unique treatment will see a sample of healthy cells from Ronaldo's blood or bone marrow injected into the damaged area in his hamstring to help speed up the recovery"
Cristiano Ronaldo is the best or second best soccer player in the world depending on whom you talk to.
Soccer players in Europe are turning to the non-surgical Platelet Rich Plasma Therapy and Stem Cell injections for joint repair. American football players are already moving towards stem cell injections for cartilage repair. There should not be a need to ask why are these high-level athletes moving towards stem cell and blood platelet injections – the question should be why wouldn't they? Especially after seeing the research. Investigators publishing in the British Journal of Sports Medicine tell us that articular cartilage injury is very prevalent in soccer players and results from chronic joint stress or acute traumatic injuries. Articular cartilage injury can often result in progressive painful impairment of joint function and limit sports participation.
To address the limitations of existing cartilage repair technology, the continued scientific and clinical evolution aims to provide complex and individualized treatment options to treat articular cartilage injury in the soccer player. These evolving technologies aim to achieve more cartilage repair of high quality, faster progression of cartilage repair rehabilitation with a quicker return to sports and more consistent durability of high-impact sports participation. Since injuries to the articular cartilage of the knee present one of the most common causes of permanent disability in athletes, management of articular cartilage in this high-demand population has important long-term implications.1
In research from the journal Stem Cells and Development, investigators wrote that the use of PRP and stem cells as orthopedic therapies in the United States is becoming more commonplace and has drawn the attention of elite athletes. In the United States, few athletes are more prominent than those from the National Football League (NFL). Recently, NFL players have been vocal about receiving stem cell treatments and their successful recoveries.
In October of 2015, a star receiver for the Dallas Cowboys Dez Bryant received stem cell therapy for his ankle.
In an effort to return from the injury after Dallas' Week 6 bye, Bryant had bone marrow stem cells removed from his hip and injected into his ankle, per the Dallas Morning News.
According to (Cowboys) owner Jerry Jones, "It has the potential to improve the healing time but more importantly gives him and everyone more confidence that when he comes back, at whatever the time is, it will be sounder and I think that was the overriding reason for doing it. It will be sounder even if he kept the same timeframe. It could easily speed it up, but if not, what you're always going to be worried about [is] if you wait another week maybe you've got less chance of re-injuring it or basically rushing it. That will give us more peace of mind on rushing it."