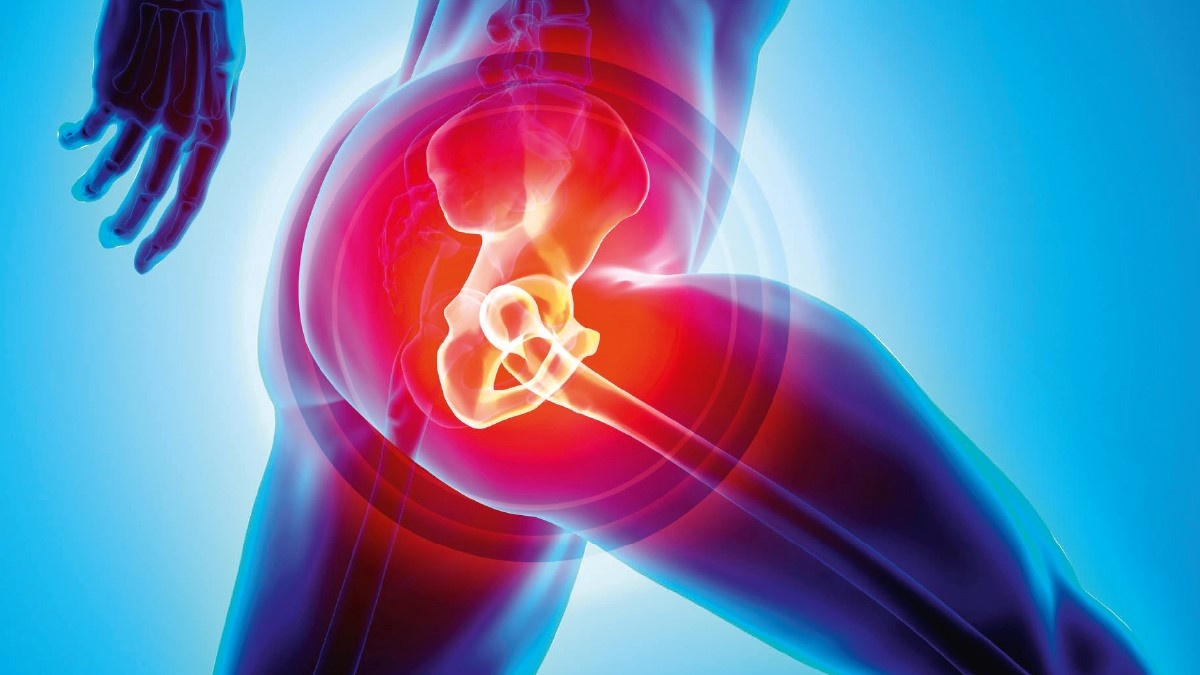 Those who experience severe chronic hip pain may look for options to alleviate their pain before settling on surgery. These options include experimental treatments like stem cells.
While still fairly new and still requiring many hurdles in FDA regulation, stem cell treatment continues to prove itself a viable option for hip replacement candidates. Stem cells have shown early promise in the treatment of pain relief in joints, including the hip.
Alternatives to Hip Surgery
Whether your hip pain comes from an accident or natural age-related deterioration, the nagging discomfort and weakness associated with hip trouble are difficult to ignore. Your doctor will likely suggest several options before recommending surgery.
The first steps are to try over-the-counter pain relievers. If they don't work, your doctor will likely administer pain-control injections and/or prescribe physical therapy.
If these options are no longer making a difference, a hip replacement may seem inevitable. What if, though, stem cell treatment could prevent the need for hip replacement surgery altogether?
Hip Treatment with Stem Cells
A hip replacement first requires time to prepare, and then an expensive and painful surgery. This is followed by many weeks – if not months – of recovery.
Those who have a partial or full hip replacement have to be careful when walking and avoid awkward movements for many weeks. They then must nurse their injury for a significant amount of time, ensuring that no infection develops. And a hip replacement does not always eliminate the pain – oftentimes doctors will tell patients they must lose significant weight in order to feel any benefit.
Imagine if outpatient stem cell treatment injections could help alleviate your pain sooner and in a simpler way.
The way the treatment works is by offering a nonsurgical approach that fosters your body's ability to repair itself – with your own cells. The procedure can begin to provide pain relief as soon as the day on which the cells are injected into your hip – or any problematic area.
What Do Stem Cells Do for Hip Pain?
As we age, healthy tissue throughout our body can begin to break down – making it more difficult for the cells within our knees, shoulders, wrists, and hips to regenerate and heal on their own. So, stem cell treatment is essentially transplanting healthy stem cells from another area of the body and injecting them into the vulnerable tissue that needs revitalization.
Stem cells appear in small quantities in various places throughout the body. For the purposes of joint pain treatment, these cells are usually taken from bone marrow in your pelvic bone which is minimally invasive and painless.
The stem cells are yours, so they can help renew the existing tissue in your hip. These newly introduced cells can help harness your body's natural ability to heal itself. Many patients report feeling positive results in their pain and mobility as soon as the same day of treatment.
Precision Pain Care and Rehabilitation has two convenient locations in the Richmond Hill – Queens and New Hyde Park – Long Island. Call the Richmond Hill office at (718) 215-1888, or (516) 419-4480 for Long Island office, to arrange an appointment with our Interventional Pain Management Specialist, Dr. Jeffrey Chacko.