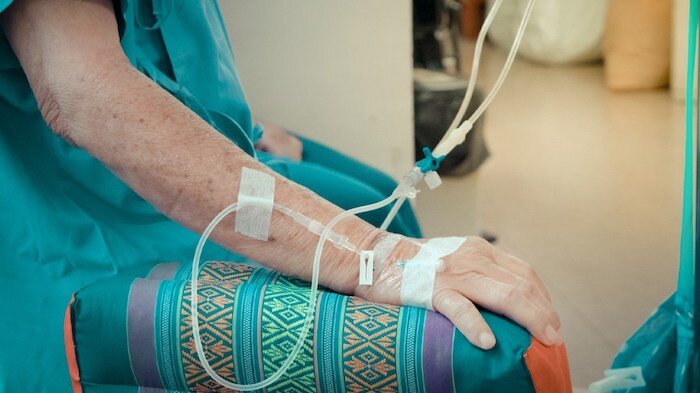 The incidence of chronic pain in the United States is nothing short of staggering — 20% of adults report chronic pain and 8% report high-impact chronic pain, which means their lives are affected in serious ways.
If you find yourself in these unfortunate groups, you've likely looked far and wide for a solution that brings long-term and meaningful relief. If you haven't explored infusion therapy yet, this may be the one solution that answers your call.
The interventional pain management specialists understand the effects that ongoing pain can have on the lives of our patients, which is why we offer a wide array of solutions.
One that has risen above the rest for tackling hard-to-treat chronic pain is infusion therapy, which delivers effective and immediate relief.
Hard-To-Treat Chronic Pain
The roads to chronic pain are as varied as the patients we treat, which means there's no one-size-fits-all solution. To start, we perform an extensive evaluation of your pain to determine the underlying cause, which dictates our steps moving forward.
For example, if you're suffering from chronic back pain due to arthritis in your facet joints, our approach is likely targeted to that specific area. Unfortunately, many people have chronic pain that develops due to more systemic and difficult conditions that include:
Complex regional pain syndrome

Fibromyalgia

Phantom limb pain

Post-herpetic neuralgia

Stroke-related or spinal cord injuries that lead to central pain

Diabetic neuropathy

Arthritis

Chronic back pain
In these instances, the pain is difficult to pinpoint and can be episodic, which makes finding the right treatment difficult.
How Infusion Therapy Can Help Tackle Chronic Pain
When we talk about infusion therapy, we're referring to our technique of delivering medications intravenously, which sends them straight into your bloodstream for immediate effect.
This means that your medications get to where they need to go without being broken down or mal-absorbed in your digestive tract. Depending on the cause of your pain, we deliver the appropriate medication, which may include a combination of one or more of the following:
Ketamine

Lidocaine

Clonidine

Magnesium

Toradol

B vitamins

Ondansetron
As you can see by this list, some of these medications are supplements, while others treat unwanted side effects (ondansetron for nausea, for example), and some are analgesics that numb the pain.
The first item on this list — ketamine — is showing great promise in helping us find solutions for chronic pain in some of the most difficult cases.
The Power of Ketamine
Ketamine isn't new. It was first used in the 1960s as an effective painkiller. But over the past decade, researchers have studied the drug further and found that it may be effective in remedying treatment-resistant pain because of how it affects your central nervous system.
According to the top three pain societies in the US — the American Society of Regional Anesthesia and Pain Medicine, the American Academy of Pain Medicine, and the American Society of Anesthesiologists — ketamine is becoming an increasingly viable solution for:
Acute pain

Chronic pain

Refractory pain

Mental health issues like depression
Why? Researchers believe ketamine reverses central sensitization and enhances descending modulatory pathways.
Precision Pain Care and Rehabilitation has two convenient locations in Richmond Hill – Queens and New Hyde Park – Long Island. Call the Richmond Hill office at (718) 215-1888, or (516) 419-4480 for the Long Island office, to arrange an appointment with our Interventional Pain Management Specialist, Dr. Jeffrey Chacko.