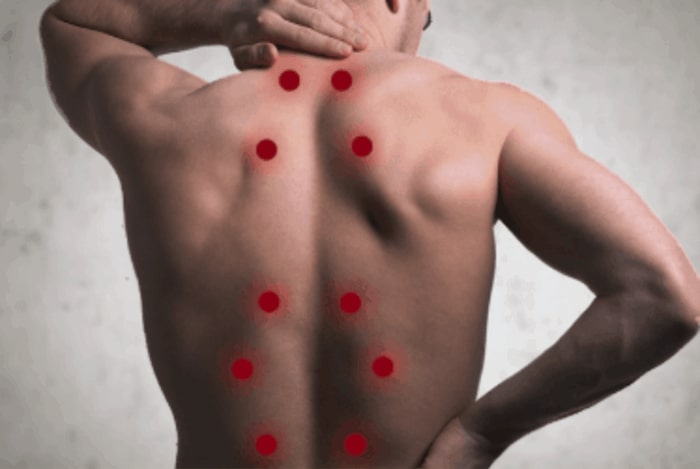 Treating Your Discomfort
We understand that our bodies are intricate and complex machines and any number of things can affect their ability to function and overall quality of life. Suppose you suffer acute or chronic back pain in your lower mid regions. In that case, you may benefit from one of our unique treatments ranging from nonsurgical biologic injections to diagnostic testing.
We're turning back the clock and restoring the health of injured tissue, with the ultimate goal of reducing and eliminating the need for medications and long-term treatment plans. Let's talk about what's limiting you from your full potential and create a specific back pain treatment plan to get you back to the activities you love.
Types of Back Pain Management Services
Back pain has several different causes and is treated differently depending on the pain's origin, type, intensity, and location.
Back pain procedures include:
Discograms

- A discogram is a diagnostic test that is used to determine if an injured or degenerative disc may be causing severe, uncomfortable back pain.

Epidural Steroid Injections

- Epidural steroid injections can be used to treat several spinal conditions or injuries that are causing severe back pain by allowing healing.

Rhizotomy

- A rhizotomy procedure can be used as a form of treatment for pain in the facet joints.

Radiofrequency Ablation

- Radiofrequency ablation is a procedure in which a microelectrode is used to heat and destroy the nerve that is associated with chronic pain.

Facet & Medical Branch Block

- A medial branch block is performed as both a diagnostic and treatment procedure for patients with neck and back pain associated with the facet joints.

Spinal Cord Stimulation

- Spinal cord stimulation is a procedure in which a device is used to send electrical pulses that can mask pain signals that are sent to the brain.

Sacroiliac Joint Injections

- These are used to diagnose and treat sacroiliac joint dysfunction, which causes significant back pain and inflammation.

Kyphoplasty

- This procedure is performed to eradicate the pain associated with spinal compression fractures, while also stabilizing the vertebra.
What Causes Back Pain?
Pain in your spine can come from conditions and irritations, along with other potential factors such as internal organ dysfunctions like those around the pelvic and abdominal region, a trauma that has affected the area, and even sources that are non-spinal in nature.
Common causes of back pain may involve:
Nerve Compression & Spinal Cord Issues

- Spinal nerve irritation, inflammation, and injury to the nerve as well as compression or bulging out of the intervertebral discs can instigate your lumbar spine problems. Sciatic symptoms, spinal stenosis, osteoporosis, spondylolisthesis, and cauda equina syndrome are other spinal cord conditions that can contribute to back pain.

Injuries and Trauma

- Traumatic injury from instances such as accidental falls, car accidents, and sports injuries can injure muscles and other soft tissues in specific regions and even cause the spine to compress and potentially herniate or rupture your spinal discs. Ligaments that have torn or have become overstretched (sprains), overstretching and tearing of the tendons and muscle tissues (strains), and abrupt contractions of your muscular tissues (muscle spasms) may all be reasons why you are experiencing pain.

Non-Spine Related Sources

- Some causes and sources that don't relate to any spine problems directly include back pain from pregnancy, kidney stones, tumors, and surrounding back muscles that generally cause pain on either one of your lower back sides, fibromyalgia that chronically spreads fatigue and muscle pain to adjacent areas, and tumors that damage and destroy regions around the spinal cord, its nerves, and surrounding back muscles.
Precision Pain Care and Rehabilitation has two convenient locations in Richmond Hill – Queens and New Hyde Park – Long Island. Call the Queens office at (718) 215-1888, or (516) 419-4480 for the Long Island office, to arrange an appointment with our Interventional Pain Management Specialist, Dr. Jeffrey Chacko.