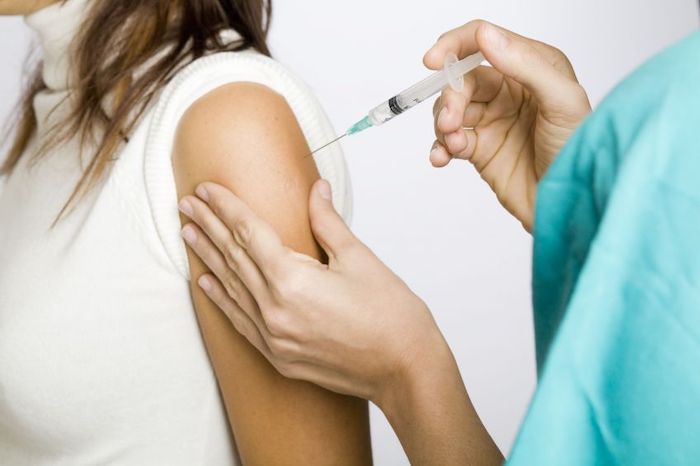 Anti-Inflammatory Injections
A cortisone steroid (corticosteroid) is an anti-inflammatory medication used to treat inflamed muscles, joints, and tendons. The interventional pain management centers provide cortisone steroid injections for patients suffering from inflammation in the body. They work by reducing inflammation in the affected area and are typically a temporary form of pain relief to allow the patient to complete physical therapy or postpone surgery. They are also most often done in tangent with another form of treatment which will vary depending on the cause of the inflammation.
What Are the Benefits of Cortisone Steroid Injections?
Anti-inflammatory corticosteroid injections can be an important part of pain management. Benefits of this treatment performed include:
Reducing inflammation

Alleviating pain

Quick-acting relief

Enabling patients to complete routine and recreational activities

The ability to treat several conditions

Pain-free results may last several months

Risks are low
Ideal Candidates for Steroid Injections
There are multiple conditions that can cause inflammation, including osteoarthritis, bursitis, and tendinitis. In some cases, corticosteroid injections can be used to help provide relief from an injury or an overused joint, muscle, or tendon. In many instances, corticosteroid injections do not treat the condition that is causing inflammation — instead, they are used to help manage both pain and inflammation. The physician may also suggest corticosteroid injections for patients whose pain is preventing them from completing proper physical therapy.
What to Expect From Procedure
The physician performs injections as an outpatient procedure and in some cases, he may apply a topical anesthetic. Some areas being treated may require the use of ultrasound so that the physician can have a better view of the area. He will then insert the needle into the area of inflammation and inject the steroid. If there is the excess fluid surrounding the treated area, the physician may decide to remove the fluid with a needle and syringe to provide further relief and reduce inflammation.
Following the injections, patients may be observed for a short amount of time so we can evaluate the success of the procedure. If patients experience any tenderness around the injection area, they can use ice to treat it. The lasting effects of injections may vary depending on the patient and the injected area.
Follow-up injections can be administered to help maintain results, but typically no more than three a year can be performed. The physician will consult with you about subsequent treatments that can help you maintain your results.
Reducing Your Inflammation
No matter the cause, joint, muscle, and tendon inflammation can be painful and affect movement. For many individuals, corticosteroid injections are a good option for reducing inflammation and alleviating pain.
Precision Pain Care and Rehabilitation has two convenient locations in Richmond Hill – Queens and New Hyde Park – Long Island. Call the Queens office at (718) 215-1888, or (516) 419-4480 for the Long Island office, to arrange an appointment with our Interventional Pain Management Specialist, Dr. Jeffrey Chacko.