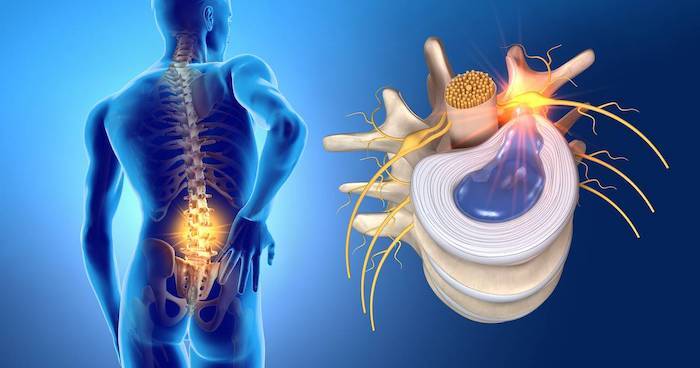 Are You Suffering from a "Slipped" Disc?
Herniated discs, also known as ruptured or "slipped" discs, are a common back condition that can sometimes result in back pain. A herniated disc occurs when one of the rubbery pieces of cartilage between the vertebrae ruptures or slips out of place. This can cause pain in the back, leg, arm, or neck. If you are experiencing pain in these areas, expert pain specialists can help. These specialists focus on non-surgical, conservative treatments.
Do I Have a Herniated Disc?
Herniated discs are very common. They do not always cause pain or noticeable symptoms, so it's possible to have one and not even realize it. Slipped discs that do not cause pain usually don't require treatment.
People at a higher risk for painful slipped discs include those who:
Lift heavy objects

Are involved in sports activities

Smoke

Have excessive body weight

Were injured
Symptoms of herniated discs may include pain in both legs, weakness in one or both legs, burning feeling in the buttock or leg, and increased pain when sitting, bending, or sneezing,
Non-surgical Treatments for Herniated Discs
In most cases, patients can recover from a herniated disc without surgery. The pain management specialists often utilize epidural nerve blocks and radiofrequency neurotomy.
Learn more about herniated disc treatment:
Epidural Nerve Block

– This is an injection of corticosteroids that can decrease inflammation in surrounding spinal tissue. This treatment can offer substantial, long-term relief from herniated discs.

Radiofrequency Neurotomy

– In this treatment, radiofrequency needles are placed near the damaged disc and the nerves causing pain. Thermal energy is then released to numb the nerves and stop the pain.
Effective use of these treatments can prevent the need for surgery, so be sure to explore noninvasive treatments for back pain with your doctor before resorting to more extreme measures.
Precision Pain Care and Rehabilitation has two convenient locations in Richmond Hill – Queens and New Hyde Park – Long Island. Call the Richmond Hill office at (718) 215-1888, or (516) 419-4480 for the Long Island office, to arrange an appointment with our Interventional Pain Management Specialist, Dr. Jeffrey Chacko.