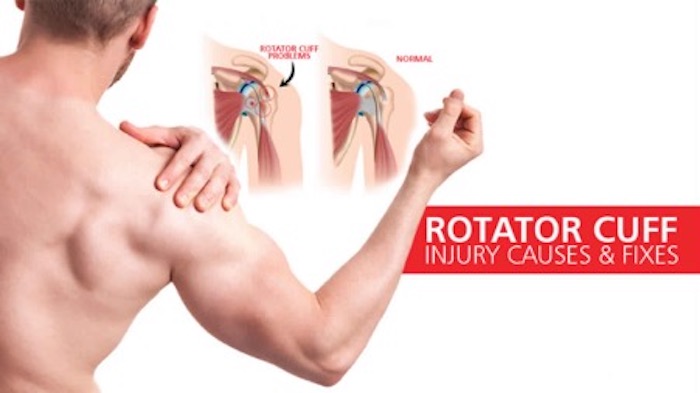 Treatment for Shoulder Pain
If you are experiencing shoulder pain or stiffness, the most likely culprit is the rotator cuff. This is the most common cause of shoulder injuries for adults. While many aches and pains are more common for athletes, rotator cuff injuries are known for impacting people from all walks of life.
You never realize just how much you use your shoulders on a day-to-day basis until one of them starts hurting. Rotator cuff syndrome can seriously impact your life and possibly prevent you from doing your job. Take the time to get it fixed now before it gets worse.
What's the Cause of Rotator Cuff Syndrome?
Like most muscle and joint pain conditions, rotator cuff syndrome usually develops gradually over time. Your shoulder pain may be caused by the following:
Wear and tear on the shoulder tendons

Trauma to the shoulder

Shoulder dislocation

Repetitive movement injuries
· Structural abnormalities in the shoulder
These events can cause the muscles and tendons in the shoulder to bruise or tear. Thankfully, there are many non-surgical treatment options for this problem.
Don't Wait – Seek Treatment Today
No one should have to live with pain, and if your shoulder injury is making it difficult to perform daily tasks, you need to seek treatment. We provide patients with a thorough assessment to learn more about their injury and determine the best course of treatment. We offer joint injections and platelet-rich plasma (PRP) therapy as treatment options, among other non-surgical procedures.
Possible Treatments
Joint Injections

Prolotherapy

Platelet Rich Plasma (PRP Therapy)

Stem Cell Therapy
Precision Pain Care and Rehabilitation has two convenient locations in Richmond Hill – Queens and New Hyde Park – Long Island. Call the Richmond Hill office at (718) 215-1888, or (516) 419-4480 for the Long Island office, to arrange an appointment with our Interventional Pain Management Specialist, Dr. Jeffrey Chacko.