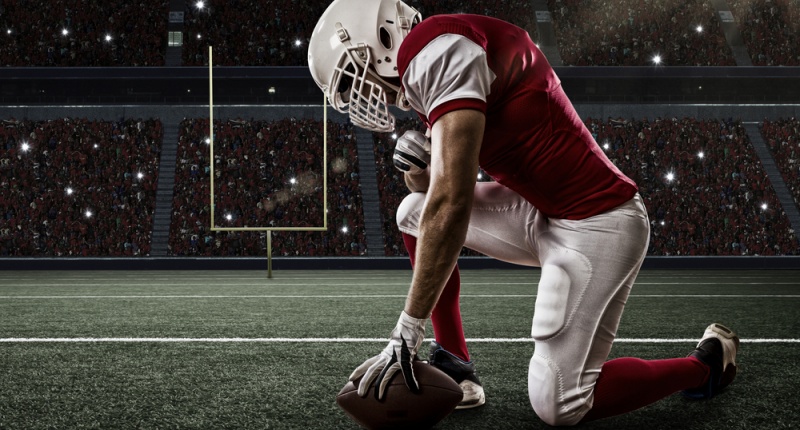 If you're a casual observer of professional sports, then you know those common injuries to key players can have a huge impact on a team's wins and loss record. If you follow sports more closely, you know players and teams are constantly searching for alternative treatments to injuries that will have the athletes back in top form sooner.
In recent year's, professional athletes have been turning to Regenerative Medicine for minimally invasive options to surgery. Those options include Stem Cell Therapy and Platelet Rich Plasma injections for injuries like a partial tear of ligaments, tendons, bones, and cartilage, and a wide variety of chronic back pain issues.
We recently took some time to study some of the biggest names in professional sports that have received regenerative medical treatments and the outcomes those treatments have had on those athletes' careers.
Tiger Woods
One of the earlier known regenerative treatments for a star athlete was performed on one of the world's greatest golfers Tiger Woods in 2008. Woods struggles with back pain have been well documented over the years, but it was a torn anterior cruciate ligament (ACL) that led him to seek platelet rich plasma therapy to help repair the damaged knee. The treatment was successful, and Woods went on to have one of his best years on the PGA Tour in 2009 when he was again sidelined this time with a torn Achilles tendon. Impressed with how PRP helped his knee, Woods used PRP again for the Achilles treatment.
Hines Ward
Pittsburgh Steelers star wide receiver Hines Ward was knocked out of the 2009 AFC championship game with a torn medial collateral ligament. Like Woods, Ward underwent PRP therapy and returned just two weeks later to play in the Super Bowl. Without the use of PRP, Ward's season likely would have ended in the playoffs, and he would have been faced with the possibility of surgery and months of physical therapy and rehab.
Peyton Manning
Another NFL star also used regenerative medicine to quicken his recovery and get back on the field. In 2011, star quarterback Peyton Manning was suffering severe neck pain from a pinched nerve that forced him into neck surgery. Looking to aid in his recovery, Manning sought stem cell therapy in Germany. Manning went on to win one more Super Bowl after this treatment and played in the league until retiring at the age of 40.
Bartolo Colon
Starting pitcher Bartolo Colon is currently the oldest player in Major League Baseball. At 44, Colon began the 2017 season with the Atlanta Braves. What many may not know is that in 2011 Colon underwent PRP treatment to aid in recovery after experiencing a rotator cuff injury. U.S. doctors traveled to Colon's native Dominican Republic to perform the procedure, and he's enjoyed six more successful seasons after suffering what could have been a career-ending injury.
Kobe Bryant
Basketball superstar Kobe Bryant underwent another form of regenerative therapy in 2012. Bryant traveled to Germany to undergo Regenokine treatment, which is similar to PRP. As Bryant entered his 30s, an arthritic knee was leading to a downward trend in his statistics. Bryant was 34 at the time of the treatment and went on to experience career resurgence after the treatment.
If you are suffering from pain, please contact our office at (516) 419-4480 or (718) 215-1888 to arrange an appointment with our Interventional Pain Management Specialist, Dr. Jeffrey Chacko.