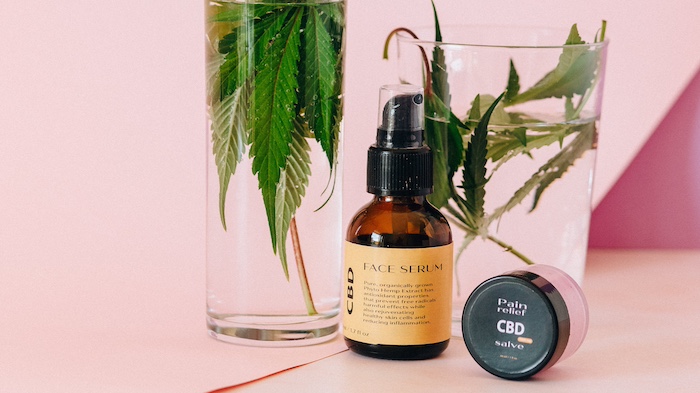 Salve is a type of ointment, spray, or balm that promotes healing or protection of the skin. People who engage in a lot of exercise, such as athletes, may use salve to treat muscle soreness or dry skin. Some salve products on the market contain cannabidiol (CBD).
CBD comes from the Cannabis sativa plant. Producers make CBD oil by mixing CBD with a carrier oil. This process dilutes the CBD, creating a less potent product.
Some companies add CBD oil to salve. A salve is a product that a person applies directly onto the skin to protect it from damage or promote healing.
A very active person, such as an athlete, may use a salve for minor training injuries. These may include:
muscle soreness

bruising

dry skin

blisters

chafing
Adding CBD oil may offer additional pain relief benefits, although research into the use of CBD salves for athletes is limited.
What Are the Effects and Benefits?
Few studies have explored the effects and benefits of CBD salves.
However, the authors of a 2021 study that examined the application of CBD spray onto rats' tongues suggest that it could reduce inflammation and pain.
Research examining CBD oil in three participants with epidermolysis bullosa, a rare disorder that causes blistering skin, suggests that applying CBD oil to the skin can promote faster wound healing, reduce blistering, and ease pain.
Although these initial results are promising, scientists need to conduct further research to understand the benefits of CBD oil on skin injuries.
People apply salves topically, so there is a very low risk of CBD entering the bloodstream. This means that CBD is unlikely to cause any impairment that could adversely affect athletic performance.
Potential Risks
If a person experiences any of the following symptoms after using CBD salve, they should cease using the product and contact a doctor:
a rash

irritation

swelling
A person may wish to consider the following factors when shopping for CBD salves:
CBD type:

People should consider whether they wish to purchase a product that contains THC. For example, CBD isolate products do not have any THC.

Potency:

Those who are new to CBD may wish to start with a salve with less CBD per dose. Then, they can gradually increase the amount of CBD until they reach the desired effects.

COA:

People should consider only buying from companies that have an easily accessible COA for all of their products.

Price:

People may wish to consider their budget when buying a CBD salve.
Alternatives for Muscle or Joint Pain Relief
There are other ways a person can reduce muscle or joint pain associated with doing sports. Some people choose these options alongside CBD salves. The options include:
Massage:

Sports massages may improve flexibility and reduce delayed onset muscle soreness.

Stretching:

An

older article

exploring the benefits of stretching highlights that it can benefit shoulder, back, and knee pain.

Ice:

Ice may act as a local anesthetic by numbing the sore tissue and slowing down the pain messages from the brain. When using ice, a person should never put it directly on the skin. Instead, they should always wrap it in a cloth or towel.

Anti-inflammatory drugs:

There are certain over-the-counter medications, such as nonsteroidal anti-inflammatory drugs, that can help reduce pain and inflammation. However, this is not a long-term solution.

Bath salts:

Older research from 2005

suggests that soaking in bath salts may reduce inflammation and relieve irritation.
Frequently Asked Questions About CBD And CBD Salves
The following are common questions and answers about CBD salves for athletes:
Is CBD Prohibited for Athletes?
The World Anti-Doping Agency does not prohibit CBD. It is therefore legal for athletes to use it.
Will Using CBD Cause Someone to Fail a Drug Test?
People expecting to take a drug test may want to avoid using CBD products in the days preceding the test, as some CBD products may contain trace amounts of THC, which may result in a failed test.
What Form of CBD Is Best for Athletes?
Athletes may prefer to use broad-spectrum or isolate CBD products, as these contain the lowest amount of THC compared with full-spectrum CBD products.
Is CBD Good for Muscle Recovery?
CBD has anti-inflammatory and analgesic properties, which may aid in muscle recovery.
However, more research is necessary to fully understand the benefits of CBD for muscle recovery.
When Should Athletes Take CBD?
An athlete may wish to apply a CBD salve when they experience muscle aches and pains.
How Much CBD Should Athletes Take?
People should always start with the lowest possible dose of CBD and gradually increase the amount until they reach their desired effect.
It is important to always follow the manufacturer's instructions when using CBD products.
Is CBD Salve Good for Sore Muscles?
Many companies stock CBD salves to help relieve sore muscles after a workout. A 2020 study suggests that CBD oil may effectively target muscle soreness.
Individuals who engage in a lot of exercise, such as athletes, may experience blisters, dry skin, muscle soreness, and chafing. Applying salve can heal and protect the skin from these injuries.
There are a variety of salves on the market that may reduce inflammation and pain. Some athletes opt for CBD salves because they offer quick relief, often taking effect within 10–15 minutes, and may last for a few hours.
A person may consider using CBD salve products in combination with massages, stretching, or ice to help address minor injuries.
Precision Pain Care and Rehabilitation has two convenient locations in Richmond Hill – Queens, and New Hyde Park – Long Island. Call the Queens office at (718) 215-1888 or (516) 419-4480 for the Long Island office to arrange an appointment with our Interventional Pain Management Specialist, Dr. Jeffrey Chacko.