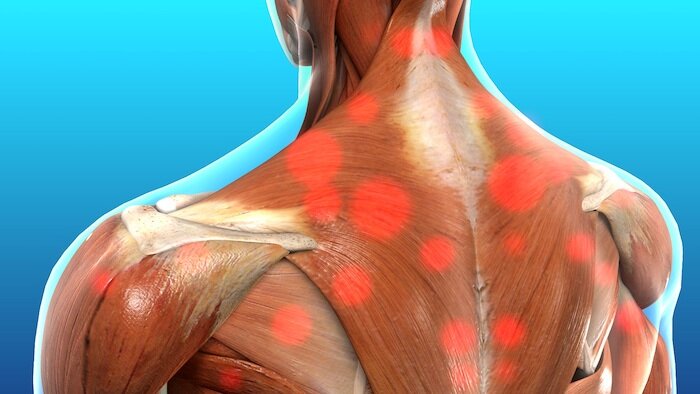 Treatment For Chronic Pain in Soft Tissue
Myofascial pain syndrome (MPS) is a condition that occurs in the muscles, ligaments, tendons, and other soft body tissues. It is usually caused by injury or trauma to these areas. Muscles and ligaments are covered with a thin layer of tissue called the fascia. Tightening or contracting of this tissue can result in "knotting" or "banding" of the muscle. The area where the injury occurs is referred to as a "trigger point".
Unlike many pain conditions, myofascial pain syndrome is more common in younger people between the ages of 20 and 40. MPS is painful and makes it difficult to move the affected muscles. Thankfully, there are several non-surgical treatment options available.
Causes of MPS
As mentioned above, MPS is often caused by an injury, but there are many other things that can cause a knot to form as well.
Some causes of MPS include:
Overuse of muscles

Lifting heavy objects

Strain from a previous surgery

Nutritional deficiencies

Hormonal changes

Long exposure to cold temperatures

Long-term immobilization of an arm or leg (such as being in a cast)

Fibromyalgia
When MPS develops, you may experience headaches, jaw pain, lower back pain, pelvic pain, and pain in the arms of your legs. Additionally, many people report feelings of depression, fatigue, and anxiety.
How Is It Treated?
MPS can usually be treated using noninvasive methods. Stretching, exercising, and physical therapy have all proven to be effective in many cases. Heat therapy and ultrasound therapy have also had success. In more severe cases, an injection of cortisone may be needed. This is a numbing agent/steroid that can break up the tension in the muscles. It's important to work with a knowledgeable pain management specialist who can help you find the best course of treatment option for your situation.
Possible Treatments
Acupuncture

Electrodiagnostic

Trigger Point Injections
Precision Pain Care and Rehabilitation has two convenient locations in Richmond Hill – Queens and New Hyde Park – Long Island. Call the Richmond Hill office at (718) 215-1888, or (516) 419-4480 for the Long Island office, to arrange an appointment with our Interventional Pain Management Specialist, Dr. Jeffrey Chacko.